NEWS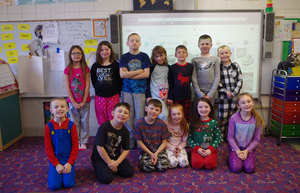 Mrs. Lucas' 2nd Grade earned a PJ Day for winning the Success Maker Monthly Contest. Scores that are in the 90%-100% range, for each class are tallied up for the week throughout the month and whichever class per grade level has the most high scores are recognized for their achievement....
Eligible students lined up in the high school commons last week to get registered to vote. The law permits 17-year-old students to participate in Illinois primary elections as long as they will be 18 by the November General Election.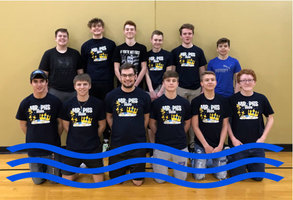 There are 12 boys in the pageant, three from each grade level from freshman to seniors. The Mr. PHS Pageant is a fundraiser, and this year the money raised is going to the charity The Ocean Cleanup. The Ocean Cleanup is an organization that is looking for ways to develop technology to clean up...
SEE ALL NEWS
LIVE FEED

Below is the full schedule for the boys baskeball regional this week. IHSA Boys Basketball 1A Regional Tournament at Polo High School. Mon., Feb. 24 Game 1 at 6:00 pm: (2) Dakota vs. (16) Leland Game 2 at 7:30 pm: (7) Polo vs. (10) Hinckley (H.-Big Rock) Tue., Feb. 25 Game 3 at 6:00 pm: (3) Pecatonica vs. (12) Amboy Game 4 at 7:30 pm: (5) LaMoille [Coop] vs. (11) Ashton (A.-Franklin Center) Wed., Feb. 26 Game 5 at 6:00 pm: Winner Game 1 vs. Winner Game 2 Game 6 at 7:30 pm: Winner Game 3 vs. Winner Game 4 Fri., Feb. 28 Game 7 at 7:00 pm: Winner Game 5 vs. Winner Game 6 view image
1 day ago |
Pecatonica CUSD #321

Anyone interested in playing softball this spring there will be a parent meeting this Sunday, February 23, at 6:00 in the high school commons.
4 days ago |
Kevin Kunkel, A.D.

SEE ALL POSTS
Events