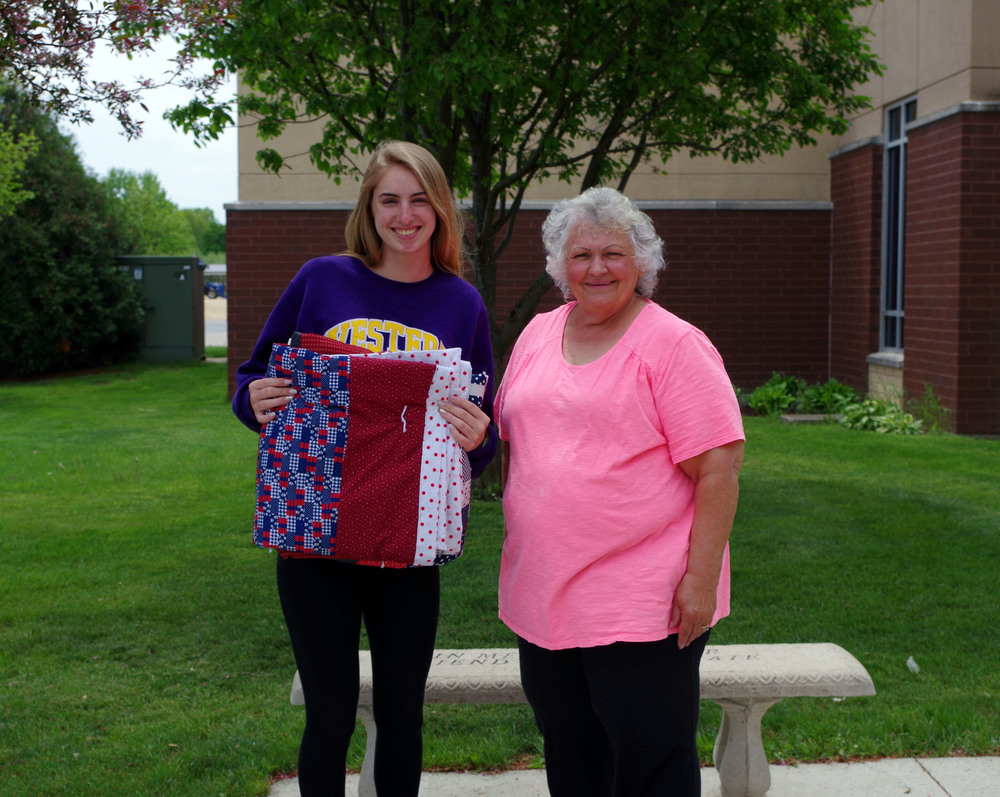 ​Stonewall Stitchers strike again!
Melanie Kerr
Wednesday, May 16, 2018
Stonewall stitcher Lola Moist presented junior Katelynn Alexander with a quilt Tuesday, May 15 as Katelynn will be headed to basic training this summer as a high school junior. Katelynn will return to PHS for her senior year and when she is 18 she can finish her basic training the summer of 2019. She is planning on taking a college level ROTC class and as a junior or senior she will have the opportunity to actively enlist or continue in the National Guard! She aspires to become a military lawyer. Congratulations Katelynn!