NEWS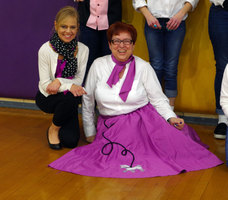 2nd Quarter Middle School Awards Assembly - The middle school rocked their 2nd Quarter Awards Assembly, Thursday, January 15, 2019. Students were recognized for Academic Honors and presented with certificates such as AR winners, Boys Basketball, A Honors Roll, Superior Honor Roll, Student of the...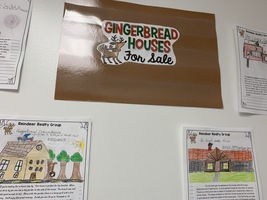 Mrs. Fowler's Reading and English classes did a gingerbread house project that started with writing a flyer about their house for sale. The students had to use positive detailed words in their ad to make their house sound the best! The houses range in price from $85,000 to well over a million...
SEE ALL NEWS
LIVE FEED

Pecatonica Varsity Boys Basketball MLK Shootout on as scheduled today. Come and see the boys play at noon agianst Polo and 4:30 against Eastland.
about 14 hours ago |
Kevin Kunkel, A.D.
The snow has begun and Y-Care is asking that all students are picked up by 4:30. Thank you!
1 day ago |
Carrie Brockway

Due to the predicted inclement weather coming in later today and into tomorrow, it has been decided that it would be wise to move the FFA breakfast scheduled for tomorrow (1/18/2020) to a later date. The safety of the kids and the public is the first concern and that is the main reason this decision is being made. There is also the logistics of trying to get the parking lot and sidewalks ready by 6 tomorrow morning and keeping them safe throughout the morning on top of icing concerns and potential issues it would cause. We also have to do some of the meat preparation on the outdoor grills and the weather will make that difficult to impossible as well. We will honor all tickets sold at a date to be determined soon. Also, if a person is unable to attend the new date, the ticket holder needs to speak with the person who they bought it from and we will refund them. Sorry for the inconvenience. We will post updates next week! Thanks for your patience! Have a safe weekend! Mr. Schultz (FFA)
1 day ago |
Pecatonica CUSD #321
SEE ALL POSTS
Events