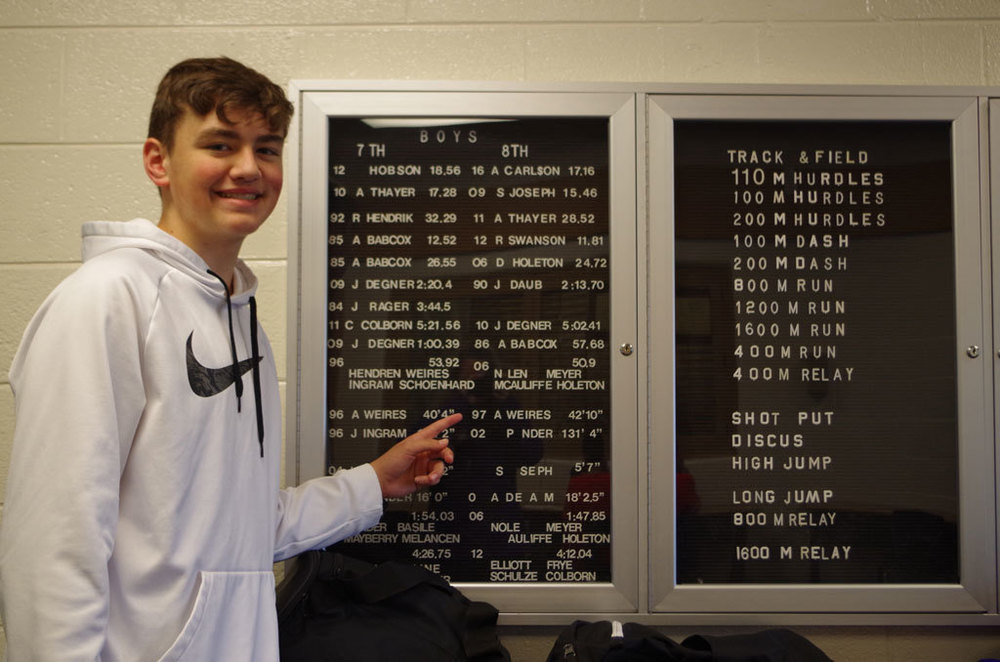 Middle School Boys 22 Year Shotput Record Broken!
Melanie Kerr
Thursday, April 25, 2019
Congratulations to our 8th grader Korbin Gann for breaking the school shot record with a distance of 45'00.00" at the April 17, 2019 middle school track meet. This shot record dates back to 1997 (Aaron Weires 42'10").