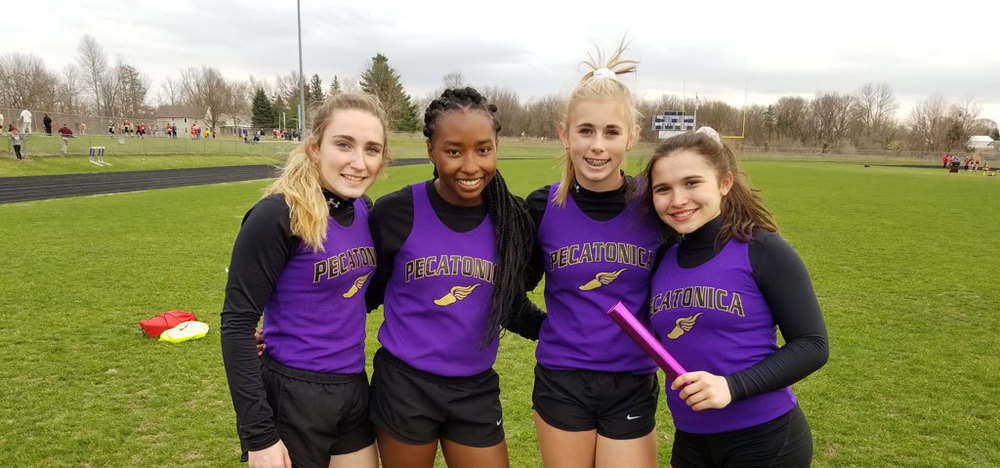 Middle School Girls 4x100 Relay Team Breaks Record!
Melanie Kerr
Thursday, April 25, 2019
Congratulations to our 8th grade girls 4x100 team (Lauren Rager, Nia Anderson, Paige Moore, & Tess Gasparini) for breaking the school record with a time of 54.82 seconds at the April 17, 2019 middle school track meet. The previous record from 2014 was held by Speer, McCarty, Kunkel and Kline with a time of 56.82.