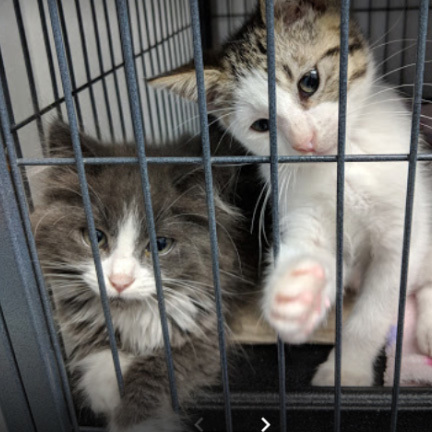 Principal is a Real "Pal" for Pets!!!
Melanie Kerr
Friday, April 26, 2019
Last week Pecatonica students & staff donated money and pet items to Noah's Ark Animal Sanctuary. Noah's Ark is a non-profit, no kill shelter in Rockford. As an incentive to give more, jars were established for each teacher and the teacher with the most money or pet items donated would get a 'pie in the face'. Lo and behold, when all was said and done, the "teacher" with the most money in his jar was Mr. France - the principal! Mrs. Janicke (Special Education aide) donated a great deal of pet items and was given the opportunity to pie her boss in the face. Looks like she had a lot of fun with it. At this time Mrs. Janicke is still employed, so Mr. France was a good sport!
Thank you to Sierra Revell and Griffin Mulchahy for organizing the event, Mr. France and Mrs Janicke, Mrs. Bardell for the action photos, and all who donated.🐾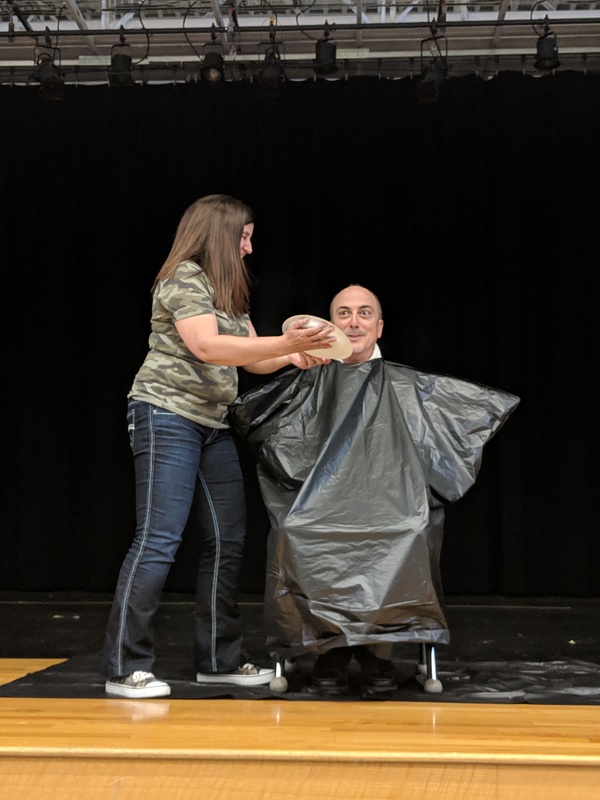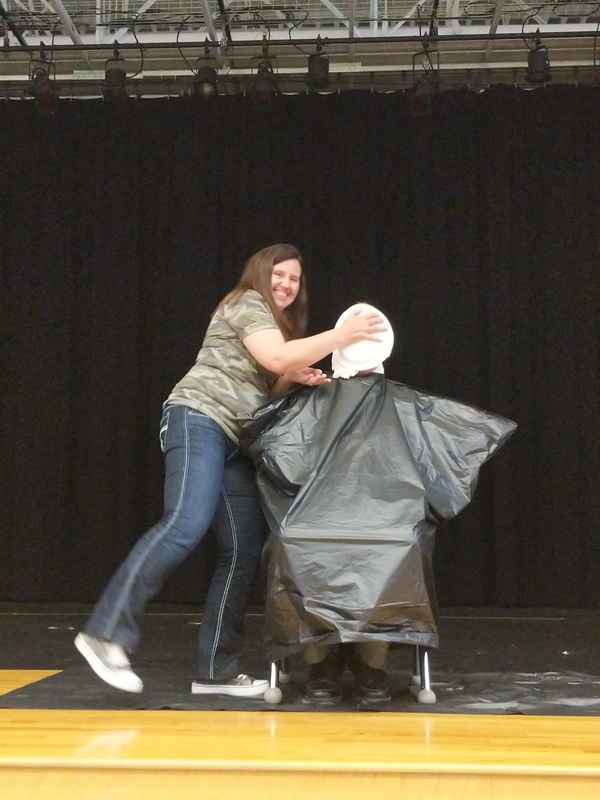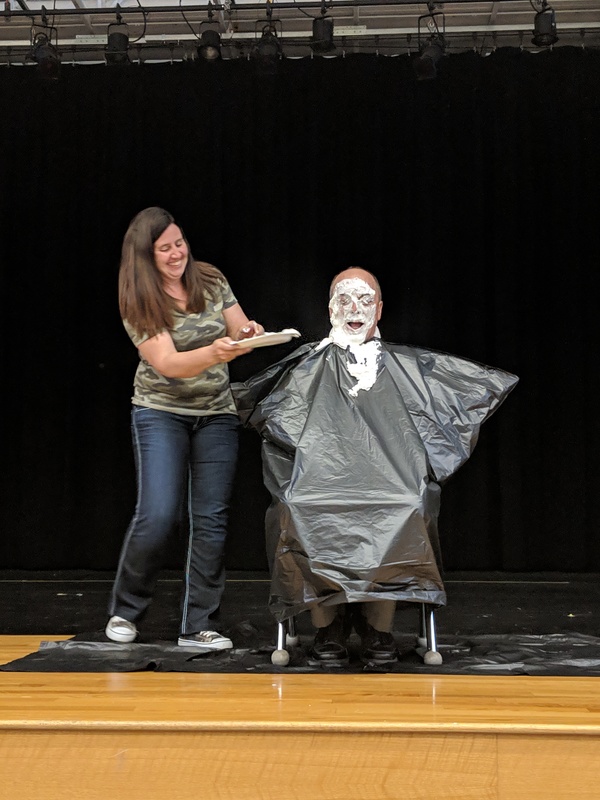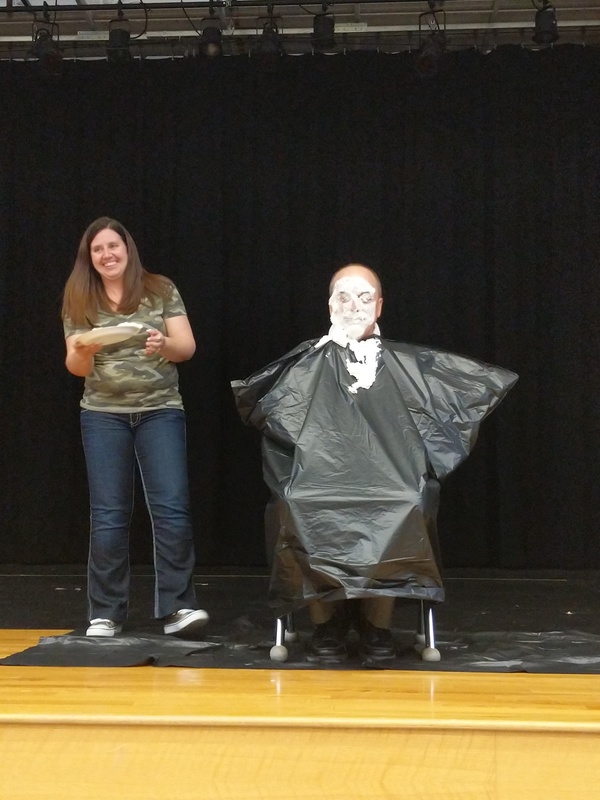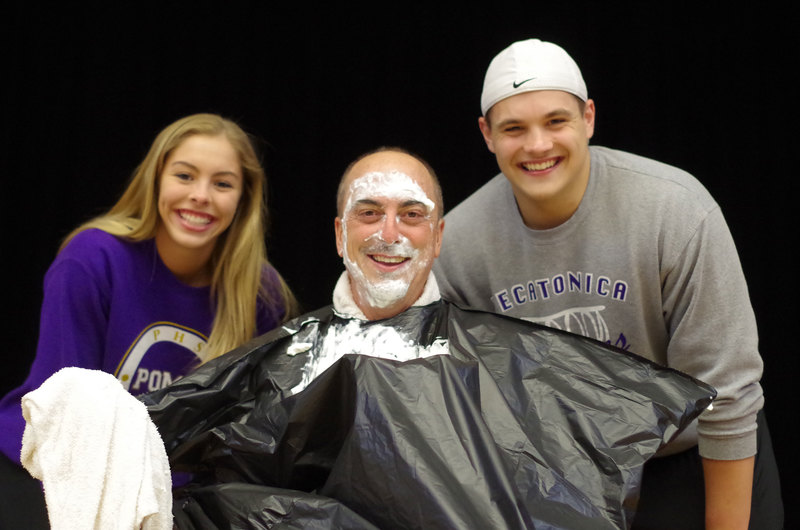 Thank you Mrs. Hasselman for your cooperative writing effort!