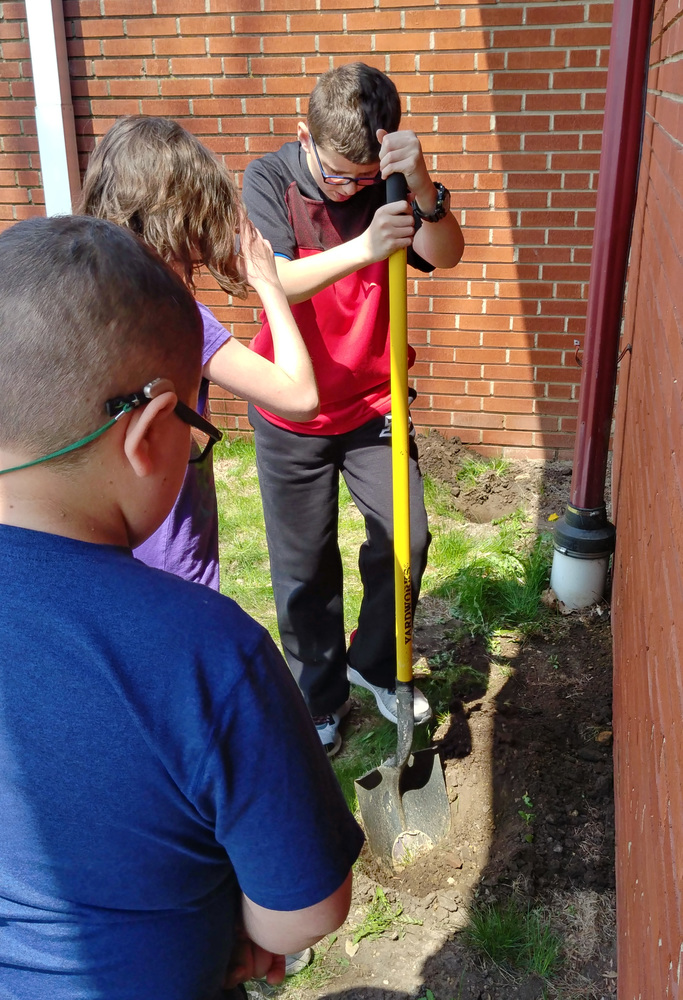 Diggers Unite! Yesterday!
Melanie Kerr
Tuesday, April 30, 2019
Mrs. J's Social Studies classes worked on creating time capsules in early April 2019. The 5th through 8th grade buried the capsules South of the school and will dig them up the year they graduate (more or less). Students put items they wanted to be reminded of from this year from figures of animals to Straight A Honor Roll Certificates.