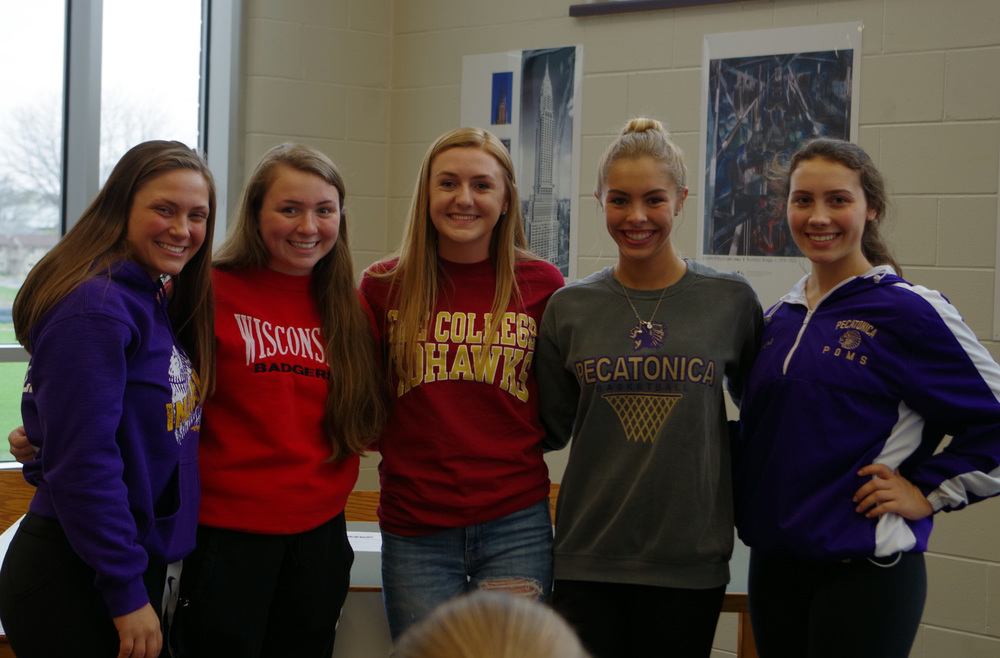 COE College Signs Alyse Southard!
Melanie Kerr
Wednesday, May 08, 2019
Senior, Alyse Southard signs with COE College Thursday, May 2, 2019 with family, friends and coaches in attendance. Congratulations Alyse on signing a 'letter of intent' to play basketball for the COE College Athletics Program. COE is lucky to be signing Pecatonica High School's "Unanimous 1st Team 2019 All Conference" basketball student athlete. Alyse is an A+ student and is a talented basketball player having reached 1,000 points in her varsity career on January 17, 2019 as a Lady Indian. With her intelligence, competitive spirit, and speed she will make a great addition to the Kohawk's Roster. The Pecatonica School District is honored to have her as one of our outstanding student athletes and wishes her all the success life has to offer!