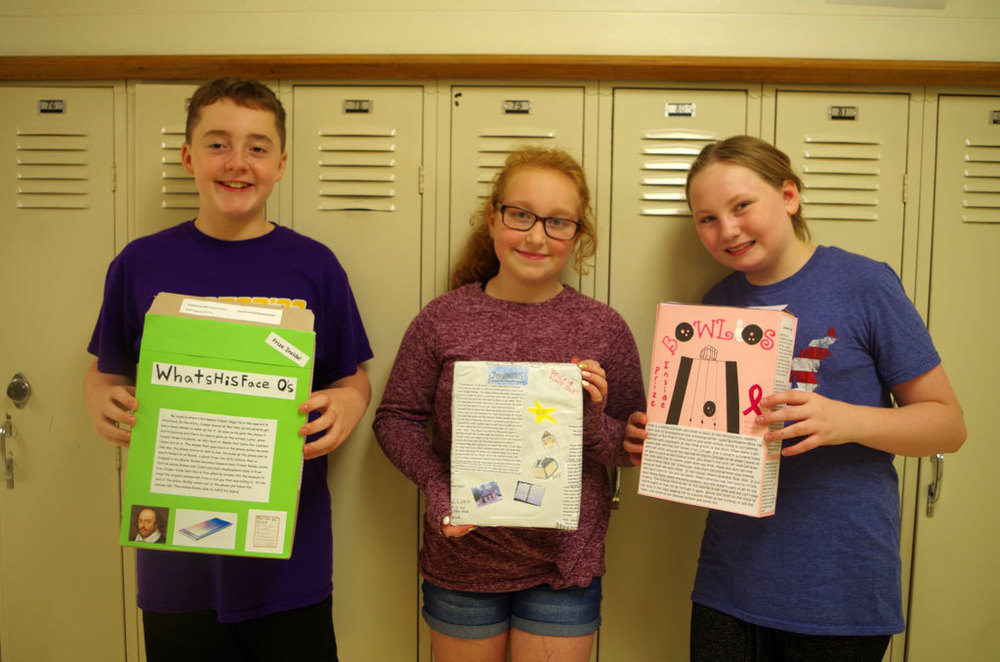 6th Grade Creates An Assortment of Book Reports!
Melanie Kerr
Tuesday, October 08, 2019
Mrs. Fuller's 6th Grade Reading class created 1st Quarter Cereal Box Book Reports as a tasty assignment! Students worked on Chrome books to research and create information after reading their library books. Then they created cereal boxes into an assortment of fun book reports! A few designs were: Hoot Loops, I'm Okayio's, Star Puffs, WhatHisFace O's, Crispy's Goes First, and Front Desk Chocolate Flakes to name a few. Students also created clever puzzles to go on the back using vocabulary and themes from the book. Awesome job Reading students!