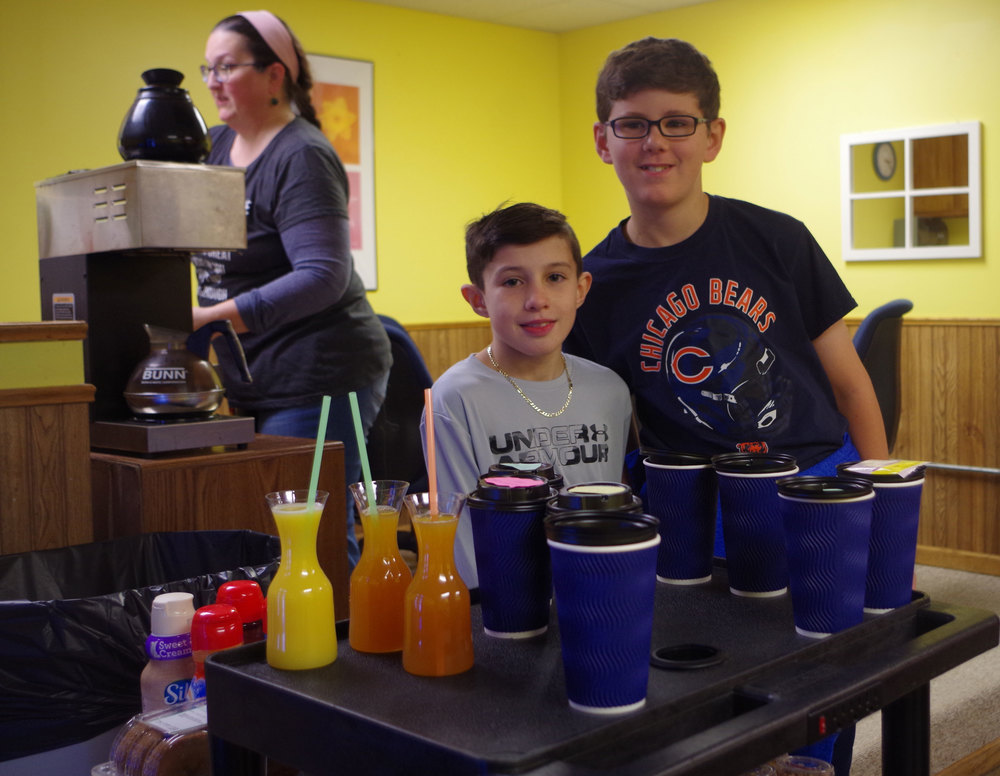 Yeet Haw Coffee and Deliciousness is Back!
Melanie Kerr
Friday, October 11, 2019
Yeet Haw Coffee and Deliciousness is Back!
Ms. Jurkovic's (Ms. J) students are learning about Math using real world concepts in the Yeet Haw Classroom Coffee Shop at the middle school in the resource program. On selected weeks the orders are collected online using Google Forms and then the class discusses what is needed to set up workstations. On the Friday of that week, snacks, beverages and a money box are prepared and students work together to count, measure, check and double check carts organized with coffee, treats and supplies. The items on Friday, October 4 consisted of a Fall theme with pumpkin pancakes and apple doughnuts. Students who have completed homework assignments visit the workroom to fill the hot beverage cups and then deliver orders to staff with a smile and also punch reward cards!
photos by Mel Kerr