8th Grade Zombie Apocalypse Ready!
Melanie Kerr
Thursday, November 14, 2019
Mrs. Lenox's 8th grade Science classrooms are finishing up their energy projects. Most of the groups have their colorful poster boards prepared, their dwellings finished, and their circuity complete. The students practiced presenting their projects and one team is experimenting with bio-fuel made out of grains! They are ready to survive a Zombie Apocalypse!!!
photos by Mel Kerr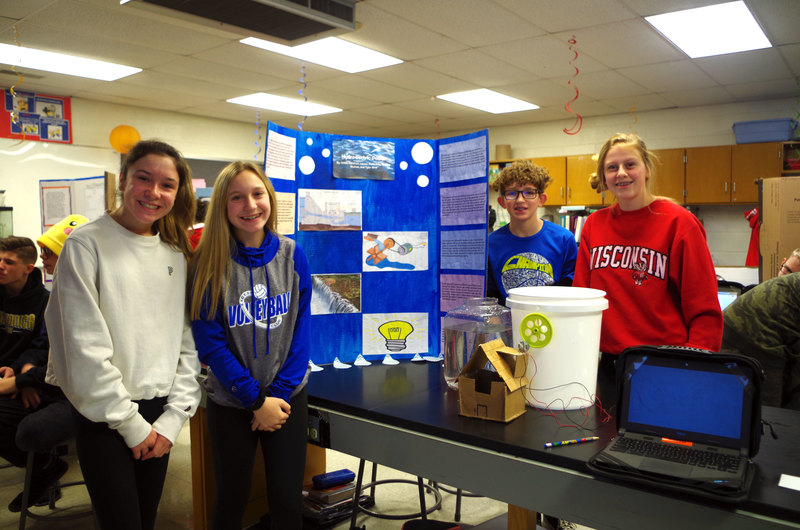 When the water pours over the paddles in the bucket the lights come on.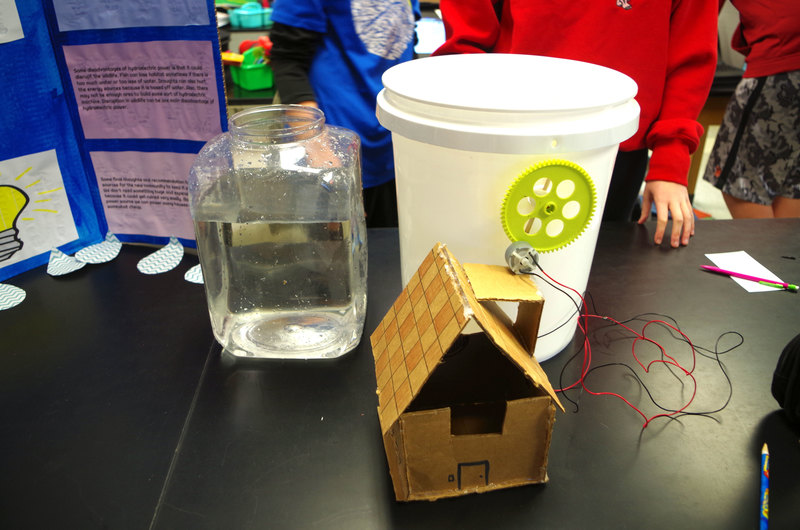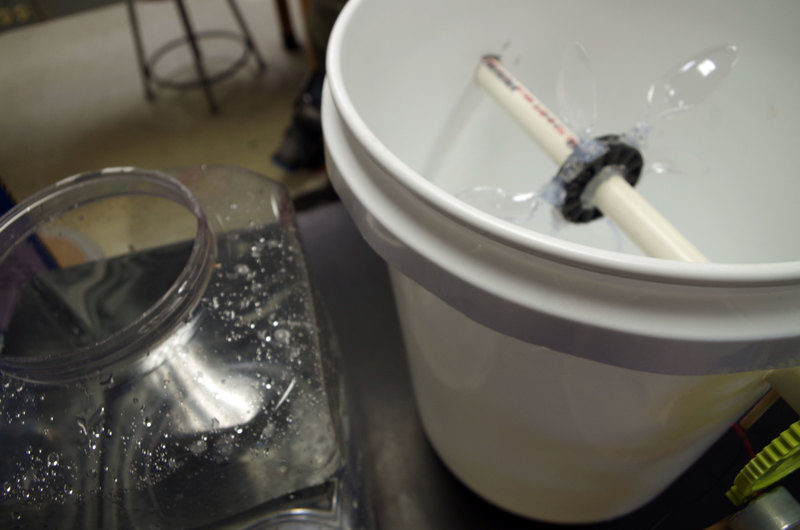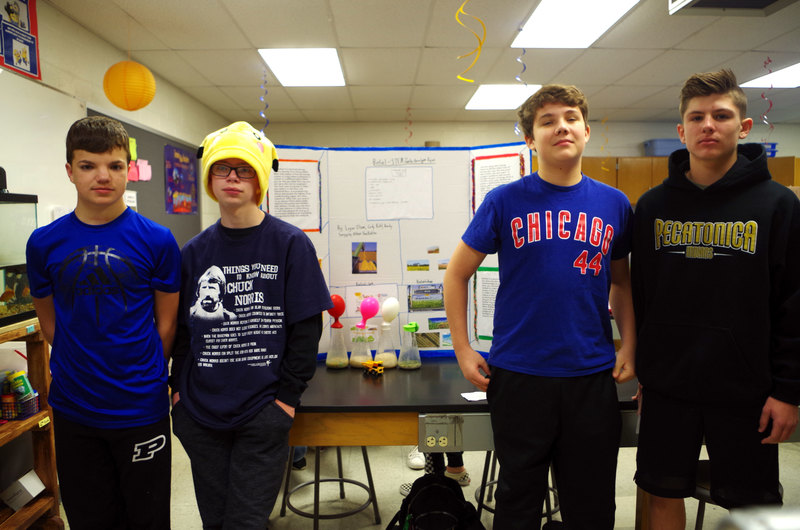 Testing Which Bio fuels create the most energy.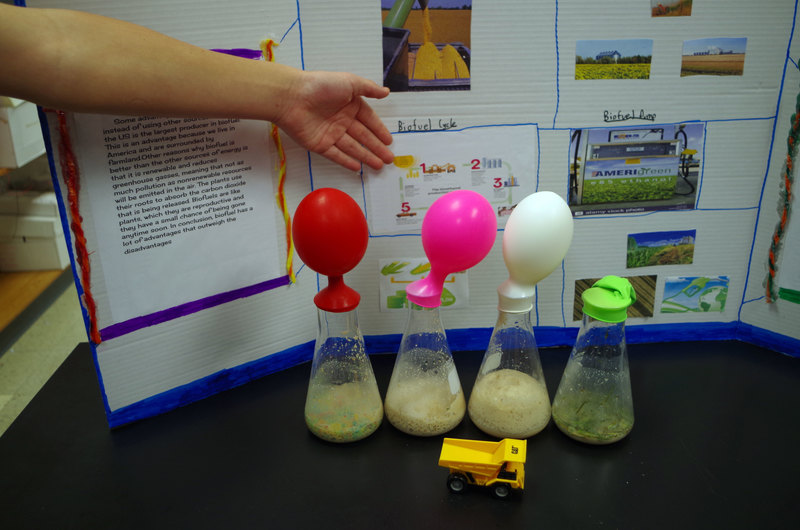 Solar Panel generates enough energy to power fan.
Wind Energy powers turbine to power lights.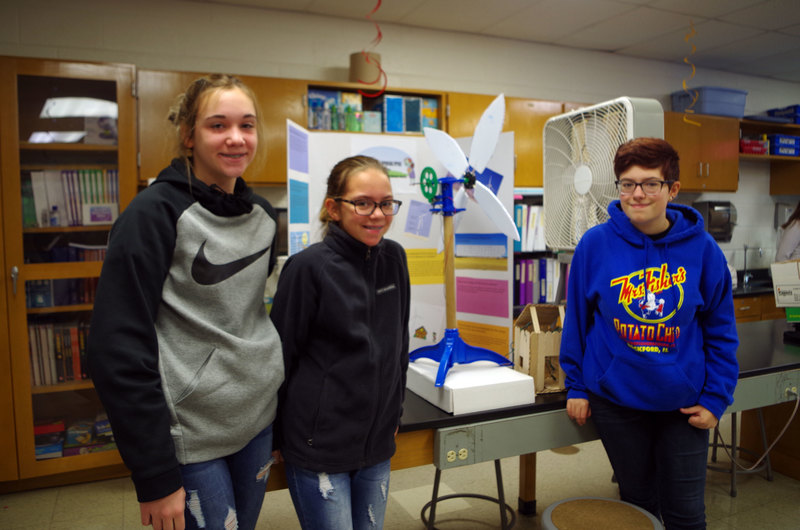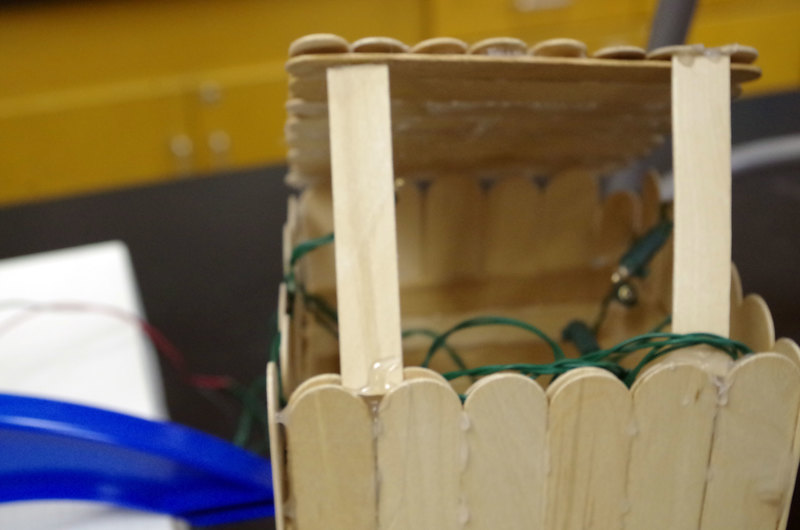 Bob looks great!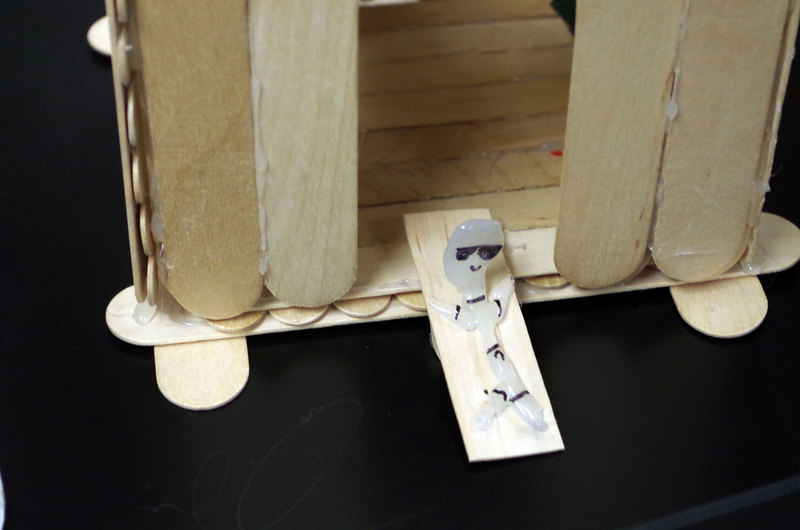 Creating Hydroelectric is a very clean source of energy.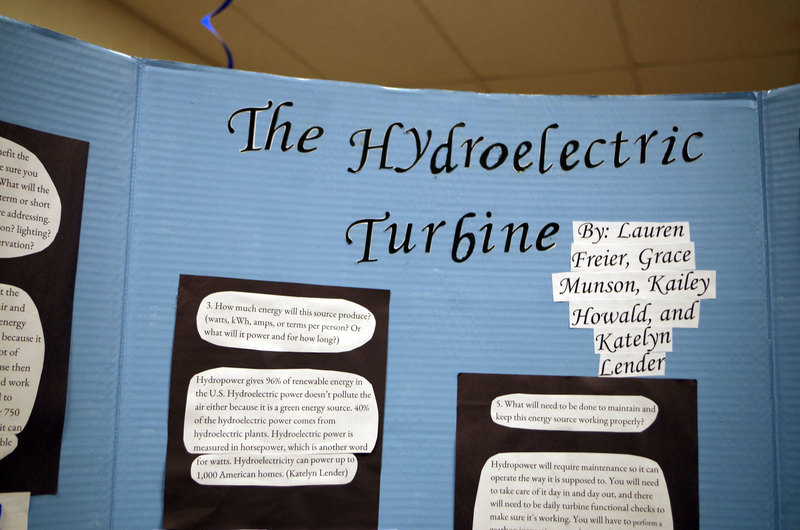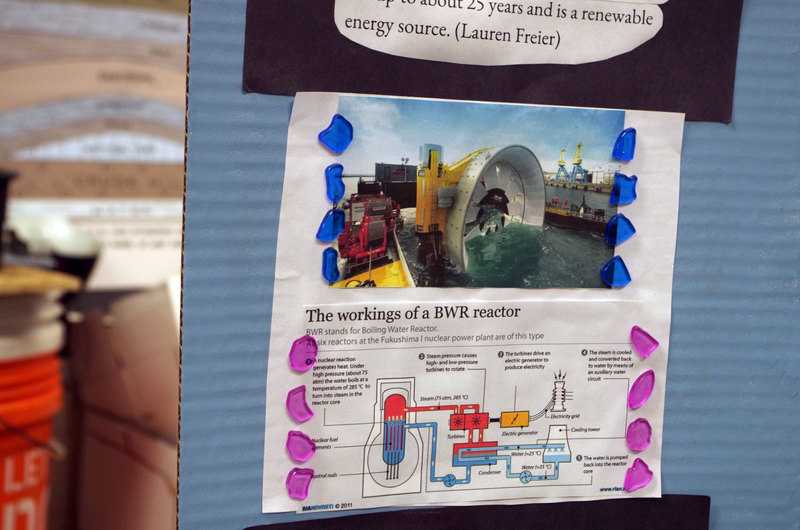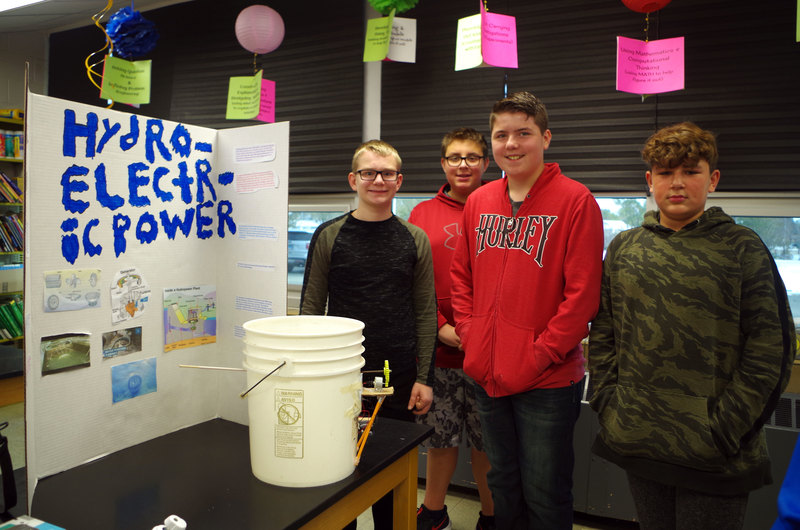 Hydroelectric power will eventually run a fan.