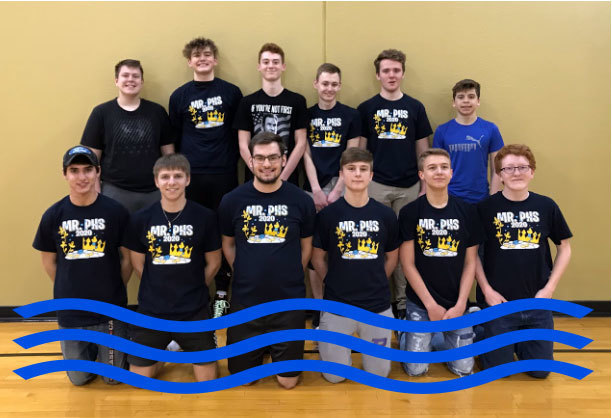 It's time for the 3rd Annual Mr. PHS pageant hosted by Pecatonica High School's Key Club!
KeyClub
Tuesday, February 25, 2020
There are 12 boys in the pageant, three from each grade level from freshman to seniors. The Mr. PHS Pageant is a fundraiser, and this year the money raised is going to the charity The Ocean Cleanup. The Ocean Cleanup is an organization that is looking for ways to develop technology to clean up our oceans. This week, the boys have begun the fundraiser portion of their competition and are asking for donations. The night of the pageant, they will take the stage and compete in the remaining 4 categories: formal wear, outfit of choice, talent, and question. Last year the money raised went to The Children's Miracle Network, with Pecatonica Key Club, the contestants, and the sponsors raising more than $5000!
Come see who gets crowned the next Mr. PHS! Doors open at 6:00. Concessions available until 6:30. Saturday, February 29, 2020.