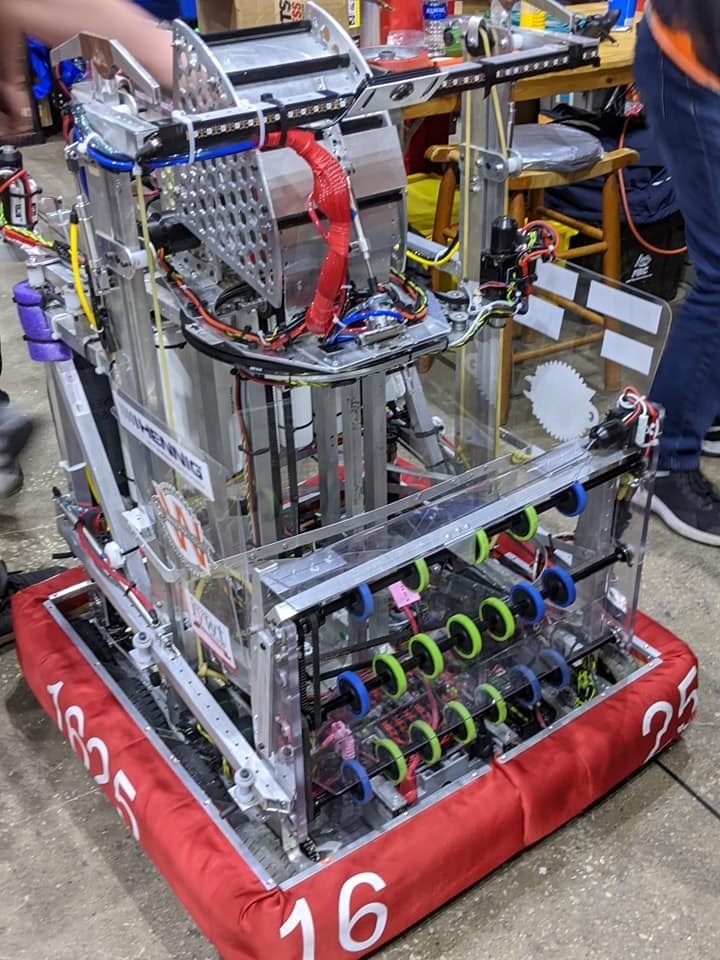 Winnovation Advances to the World Championship in Detroit!
Melanie Kerr
Wednesday, March 11, 2020
Winnovation traveled to the Midwest Regional in Chicago last weekend and had a great performance. They were ranked 5th out of 54 teams and were in the 4th alliance. The team made it to finals but lost to the 2nd alliance in a tie-breaker match. In the end, they finished as finalists and earned a wildcard to punch their ticket to the World Championship in Detroit in April!!! They would like to thank all sponsors and supporters for their continued support and for cheering them on.
Photos courtesy of Jill Stager and Amy Newell