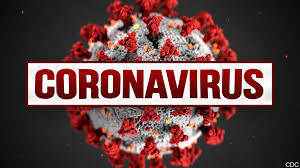 Coronavirus Disease 2019 (COVID-19) March 13, 2020 Parent Letter
Bill Faller, Superintendent
Friday, March 13, 2020
March 13, 2020
Dear Parents and Community Members,
Friday, March 20 is an early release day with students' dismissal at 1:45pm (1:35pm for the Elementary). Students are not scheduled to return until Monday, March 30, 2020.
Unfortunately, this Spring, the country is facing the challenge of the Coronavirus Disease 2019 (COVID-19) virus. The health, safety and well being of our students and staff are top priorities. I would like to share with parents and community members what the district is doing:
Andrea McGrew, District Nurse, and administration will be in daily communication with the Winnebago County Health Department (WCHD) to get any updates.

Pecatonica CUSD 321 will follow and adhere to the directives and guidance from the Center of Disease Control (CDC), Illinois Department of Public Health (IDPH), Winnebago County Health Department and the Illinois State Board of Education (ISBE).

The decision to close the school district as a result of COVID-19 will be made with the involvement of IDPH and the WCHD.

In the event the district closes, the length of the closure is yet to be determined, but we will meet the 14-day quarantine requirement at the minimum.

The district would make up five (5) days at the end of the school year (these would be the emergency days, as defined in the public calendar). Additional closure days would be considered Act of God Days as defined in the public calendar.

The district will continue to operate all three school offices and the district office. The technology staff will remain to assist the offices. The custodial staff will remain and be involved with deep and thorough cleaning while the buildings are empty. (Keep in mind that we will be conducting a deep clean during spring break anyway).

Teaching staff will continue to provide educational services via email and internet (Google classrooms). Teachers will update building principals daily on curriculum being delivered. More information will follow regarding e-learning.

The offices will work with teachers to provide instructional materials via email and Google classroom.

The district will keep parents and community members informed via email, district Facebook site (Pecatonica CUSD 321), district website (www.pecschools.com) and through our district communication system.

We encourage our students, staff and families to be mindful of key preventive measures: washing hands regularly for at least 20 seconds especially after using the restroom and before preparing or consuming food,

Avoid coughing or sneezing into your hands. Always try to cough or sneeze into a tissue. If you don't have a tissue, cough/sneeze into your arm.

As much as you can, avoid touching your eyes, mouth and nose.

If children are feeling sick, please keep them home from school. Allow them some time to feel better so that they do not risk infecting others.
I would encourage parents to start thinking about the possibilities and challenges that will occur in the event of the district being closed for a prolonged period due to a probable, presumptive case related to COVID-19.
We have posted the information we received from IDPH and ISBE on our websites and will continue to do so. Listed below is information from CDC, IDPH and ISBE.
https://www.cdc.gov/coronavirus/2019-ncov/community/schools-childcare/index.html
https://www.cdc.gov/coronavirus/2019-ncov/about/prevention.html
https://wwwnc.cdc.gov/travel/page/traveler-information-center
http://www.dph.illinois.gov/topics-services/diseases-and-conditions/diseases-a-z-list/coronavirus/schools-guidance
https://www.isbe.net/Documents/ISBE-Guidance-to-School-Coronavirus.pdf#search=covid%2019
Sincerely,
Bill Faller, Superintendent