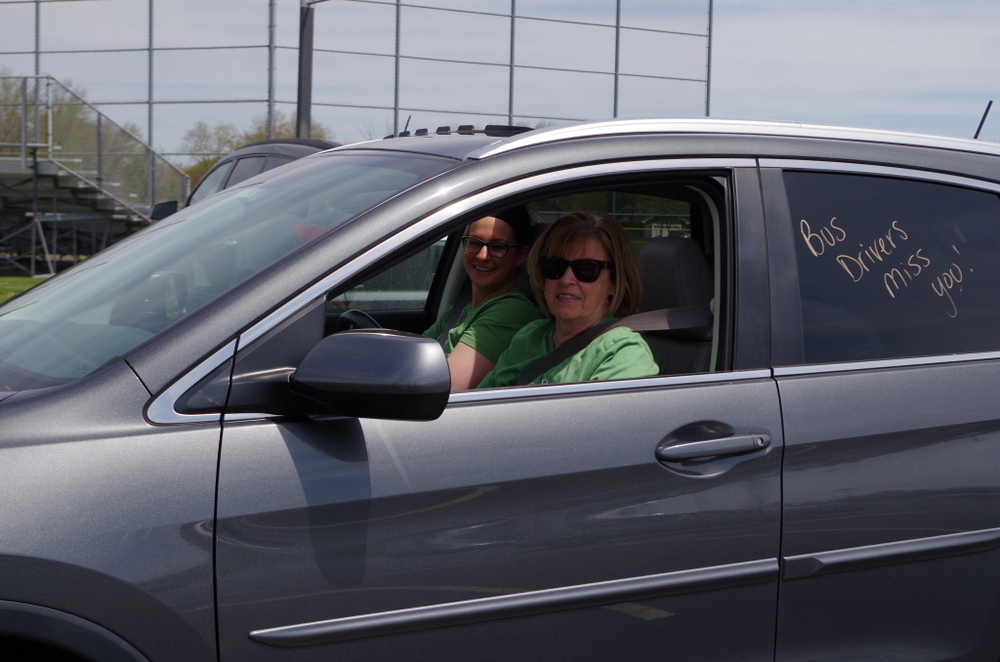 Middle School Parade
Melanie Kerr
Tuesday, May 12, 2020
The Pecatonica Community Middle School (PCMS) Car Parade was led by our favorite Director of Transportation, Sue Siemens, and our Rockin' Principal, Tim King, on Thursday, May 7, 2020! The parade included approximately twenty-nine PCMS faculty and staff members as they made their way from the Pecatonica High School through The Village of Pecatonica and then on to Westlake Village to show support and love to our students while we continue to shelter-in-place and social distance. It was great to see their smiling faces, pets and decorated vehicles!
Many families came out to wave and some made signs for the teachers and staff for the Pecatonica Community School Car Parade!
Photos by Mel Kerr
Please share a 'parade' photo by sending it to melaniekerr@pecschools.com (Dist #321 Website & Social Media Specialist). Submitted photos will be posted on the District Facebook page to celebrate & uplift our families & community.