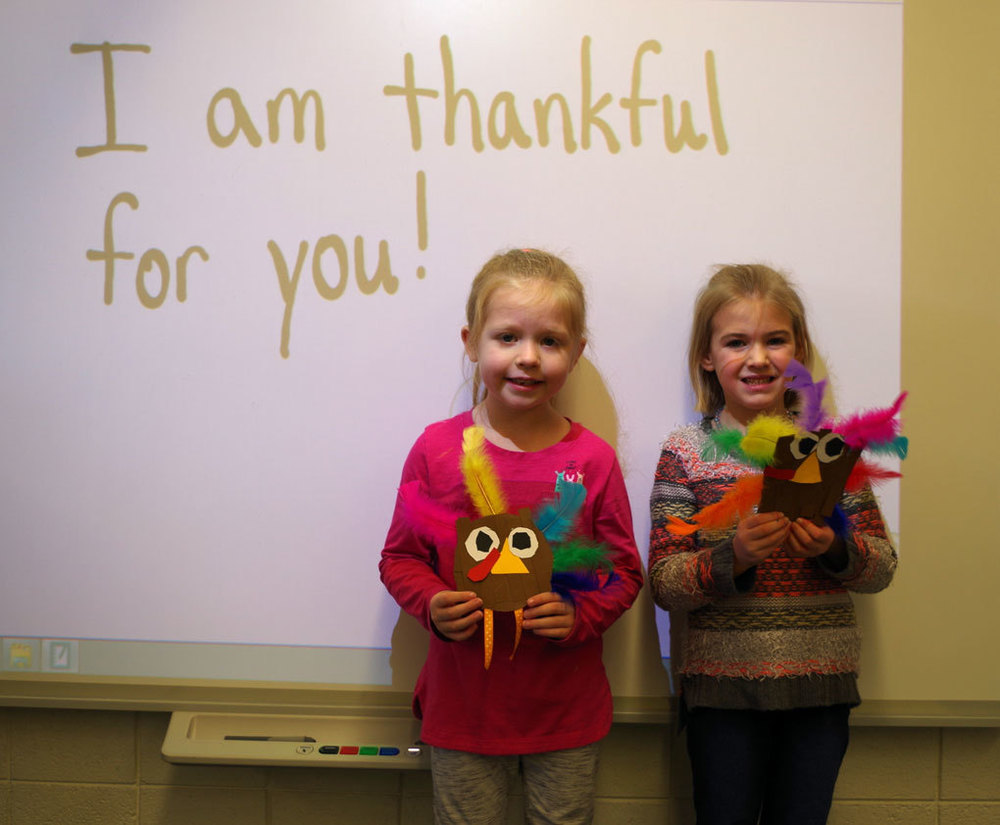 A Time for Thanksgiving
Melanie Kerr
Tuesday, November 27, 2018
Happy Thanksgiving from Pecatonica CUSD #321. We are so Thankful for our families and community. Mrs. Hamblock's class made turkeys and shared what they are thankful for!

Kaylee is thankful for the "Whole Wide World".
Arya is thankful "For My Cat".

Maddie is thankful "For Kittens and Baby Doggies".
Claire is thankful for "My Mom".

Samuel is thankful for "Playing Football".
Dom is thankful "For My Family".

Cruz is thankful "For going to the Water Park".
Jude is thankful "For sports & Hockey".

Liam is thankful for "Earth".
Billy is thankful "For the World".
Max is thankful "For my House".
Thanks Mrs. Hamblock for such cute little turkey making, thankful bunch of boys and girls!!!
===============================================
Mrs. Fuller's class was so full of thanks today in her classroom the day before Thanksgiving!
When asked what they are thankful for...the students said family an friends!