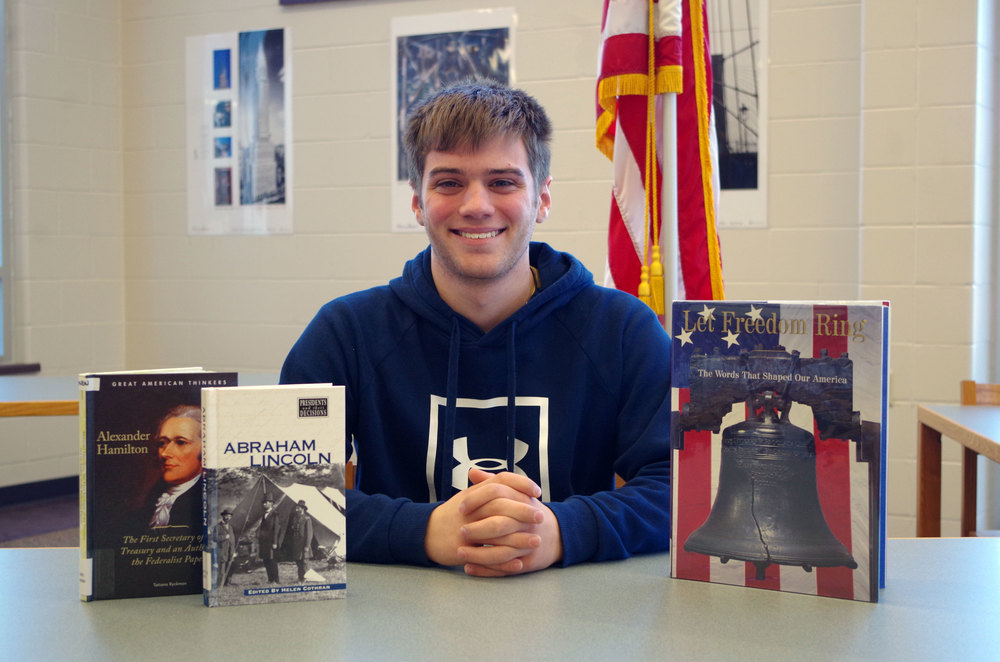 Tyler Swanson Goes to Washington!
Melanie Kerr
Friday, December 07, 2018
Tyler Swanson, the Illinois Eastern Iowa Key Club District Governor, was awarded the prestigious United States Senate Youth Program Scholarship which promotes government education, leadership, and public service. He is a Senior at Pecatonica High School (PHS).
Superintendent, Bill Faller, received notice of the program and contacted Mrs. Danko, the Government teacher, who recommended that Tyler apply for this scholarship based on his eligibility, academic and community accomplishments.
Tyler and five finalist were selected to participate in a student round table discussion/interview in Springfield, Illinois, on Monday, November 19, 2018, regarding topics that included current events and political issues.
On Thursday, December 6, 2018, a package awaited Tyler on his front doorstep. He opened the large envelope and realized that he had been awarded the $10,000 scholarship and the life-changing opportunity of going to Washington D.C. He thought he was dreaming! Overcome with excitement he called family and friends and the first person he was able to contact was Mrs Johnson, the PHS Key Club adviser. The scholarship includes $10,000 towards a college of his choice (University of Illinois) and a week long student senate tour to Washington D.C. where he will meet senators such as Dick Durbin and Tammy Duckworth. Tyler will be escorted by a senior military officer during "Washington Week" which also includes a visit to the White House to meet the President of the United States, Donald Trump. The Grand Agenda involves attending a meeting of a supreme court justice (he would love it to be Ruth Bader Ginsburg), various senators, cabinet members, and government officials.
The PHS staff and students are extremely proud of Tyler, his financial award, and this amazing journey he will take in March, 2019. He will be an outstanding representative of Pecatonica, Illinois, and gain positive exposure to the political process and leadership of our government. Congratulations Tyler!