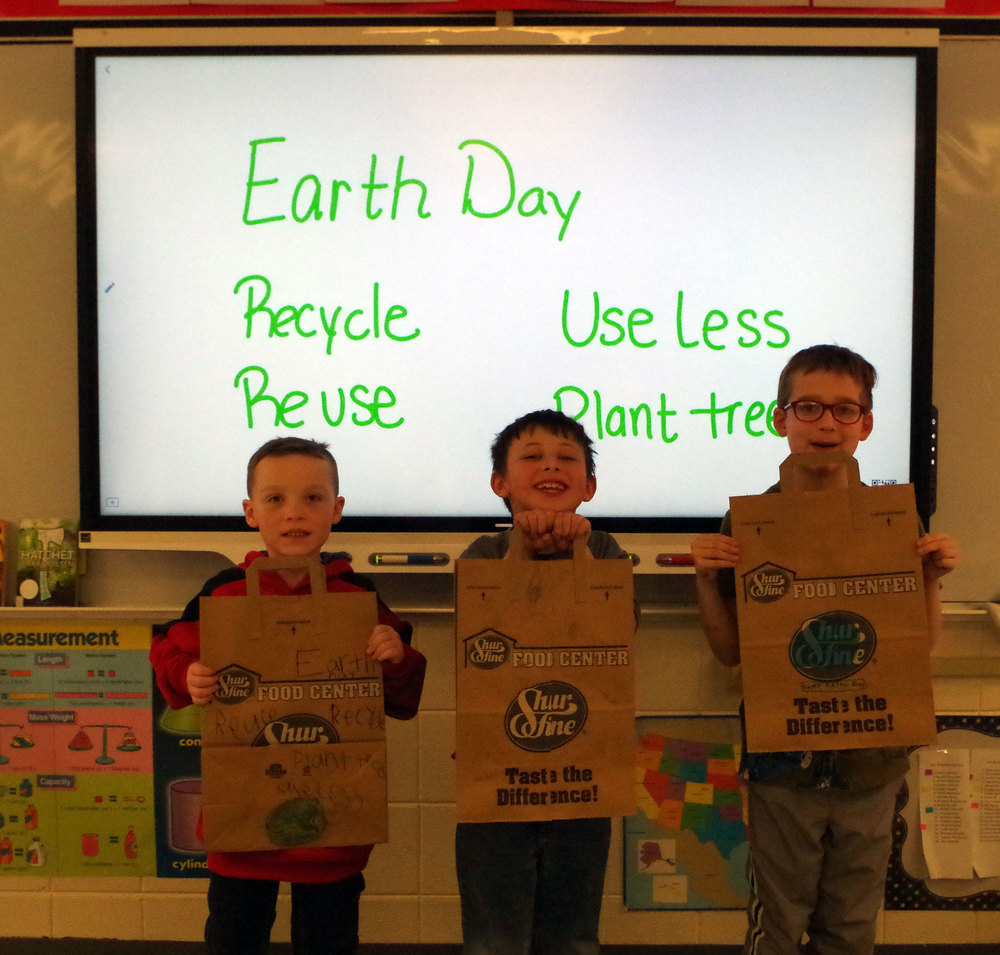 PES Decorates Grocery Bags for Earth Day!
Melanie Kerr
Tuesday, April 23, 2019
Earth Day was Monday, April 22, 2019 - Students at PES decorated grocery bags in honor of Earth Day a few weeks ago for a Unity Day Project and the bags were taken to our local grocery store "Topway" for distribution on Earth Day. If you went to Topway yesterday and requested "Paper" your groceries were probably packed in thoughtfully hand-decorated grocery bags. Thank you PES students.