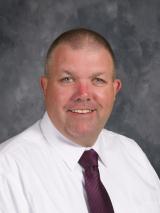 Welcome to the Pecatonica Community Middle School (PCMS) website. PCMS serves approximately 330 fifth through eighth grade students. Students at PCMS are offered a comprehensive curricular and co-curricular education. PCMS is a fantastic place to learn. A large contributor to the school's greatness is the strong support from the parents, the school staff, and the community.
Our faculty and staff work relentlessly with students to gain pride in ones self, excellence in education and community awareness. It is terrific that the families of our youngsters continue this development at home sending a consistent message to our youth.
On behalf of the entire PCMS faculty and staff, thank you for supporting our middle school. Please feel free to visit our website for new and updated information.
Enjoy the website.
Sincerely,
Timothy D. King
Principal