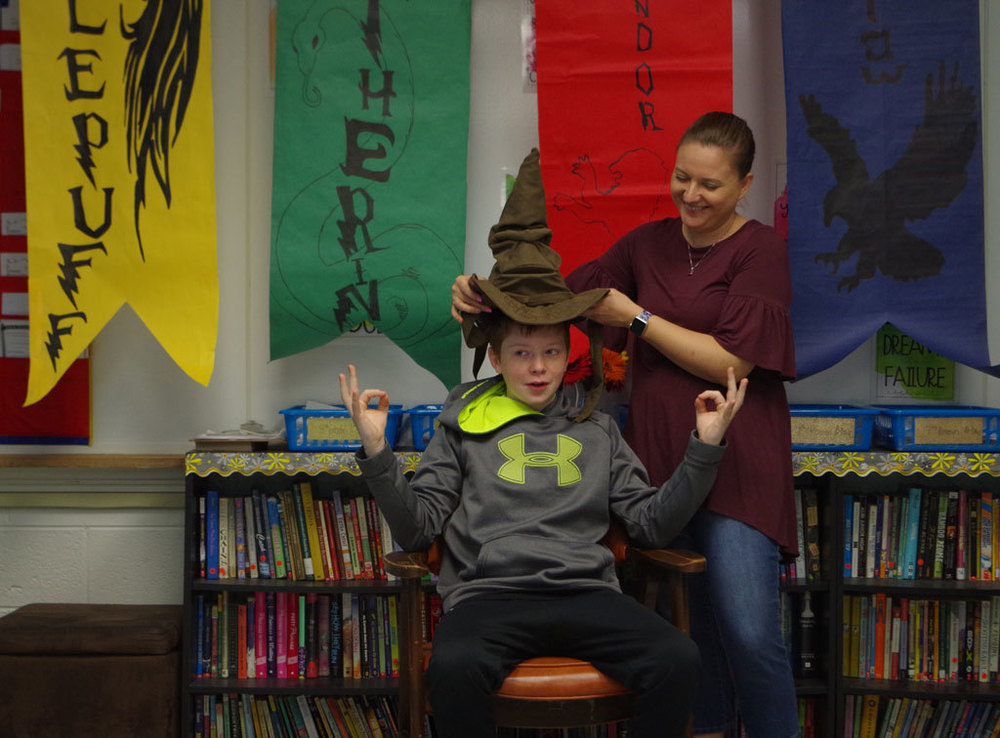 ​Harry Potter's Sorting Hat Sorts 8th Graders
Melanie Kerr
Tuesday, April 23, 2019
Mrs. Kramer's 8th Graders have been reading a fictional book, Harry Potter, and are doing some fun activities in class this week. Mrs. Kramer has set up the four houses in the book and students were "sorted" by the sorting hat into one of the four houses.
The houses are:
GRYFFINDOR, Gryffindor values bravery, daring, nerve, and chivalry. Its emblematic animal is the lion and its colours are scarlet and gold,
HUFFLEPUFF, Hufflepuff values hard work, dedication, patience, loyalty, and fair play. Its emblematic animal is the badger, and Yellow and Black are its colours,
RAVENCLAW, Ravenclaw values intelligence, knowledge, and wit. Its emblematic animal is the eagle, and its colours are blue and bronze, and
SLYTHERIN, Slytherin house values ambition, cunning and resourcefulness and was founded by Salazar Slytherin. Its emblematic animal is the serpent, and its colours are emerald green and silver.
Once they students were sorted they were given a tie with the house color and then moved to that house (station) to work with students of the same house. If a student did not agree on how they were sorted they could write a paper to Mrs. Kramer explaining why they did not agree with sorting choice and perhaps get re-sorted.