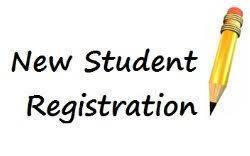 New Student Registration
Elizabeth Gibler
Monday, June 17, 2019
Are you new to our school district? New student registration packets will be available the high school, middle school, & elementary office building offices.
Monday - Thursday
High School - 7:00am-3:30pm
Middle School - 7:15am-4:00pm
Elementary School - 7:00am-3:30pm
All new students will be required to provide proof of residency and a birth certificate at registration.