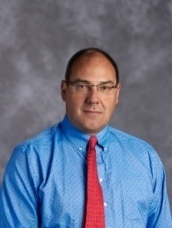 Letter from Superintendent Faller
Bill Faller
Thursday, October 03, 2019
Dear Parents and Community Members,
We have almost reached the conclusion of the first quarter of the 2019-2020 school year. I would like to take this opportunity to let you know of several important upcoming dates. The first School Improvement Day (SIP day) is scheduled for October 11. Dismissal for the elementary is at 11:05 am and 11:15 am for the Middle School and High School. During the morning of October 11, all three of our schools will be conducting their required annual safety drills. The schools will be sending home more information regarding the drills. The fire and evacuation drills will be conducted with the assistance of Police Chief Bob Smith and Fire Chief Steve VanVleck. October 18 is the official conclusion of the First Quarter. Dismissal on October 18 is at 1:45 pm. Parent Teacher conferences are scheduled Thursday, November 7th and Friday, November 8th.
Parent Teacher conferences are exceptionally important. Parents and grandparents play an incredibly important role in the academic success of their children. Parents who are actively involved in their child's education help reinforce the value of learning. Pecatonica Schools challenge their students by setting high expectations and academic rigor. The low class sizes, excellent teachers and super support staff has resulted in our students performing at the highest levels. Our students are prepared for college, military and the workforce.
One of the areas of concern developing in the education world is the over connection to technology. Technology can be an extremely beneficial learning tool. However, the impacts of technology in the form of social media platforms on young adolescents can be devastating. Social media platforms such as Facebook, Twitter, SnapChat as well as emails and text messaging eliminate face to face conversations. There is great value in being able to communicate directly with a person to see their reactions. Communications via technology is unemotional however, and it may have grave emotional impact. Students are not adults and often misinterpret or cannot emotionally understand how and what is being stated or directed at them. We highly encourage parents to be actively involved in monitoring their children's social media and use of technology.
Lastly, Pecatonica School District will be hosting a free event on October 30th from 7-8pm in the Middle School Library regarding the dangers of vaping. The Winnebago County Health Department will lead the presentation and will give families important information about recognizing the signs of vaping, what vaping is, and what the dangers associated with vaping are. Please mark your calendars- we hope to see you there.
Sincerely,
Bill Faller