2019 December Senior Interviews
Melanie Kerr
Friday, December 13, 2019
Tuesday, December 10, 2019 a group of Pecatonica High School seniors were interviewed in the Pecatonica #321 District Office Conference Room by Mrs. Danko and a team of professionals. There were other Senior interviews being conducted in the library as well. With portfolio's in hand, each student was dressed to impress. Our Seniors definitely did an outstanding job representing students here at Pecatonica High School. Thank you Seniors for sharing your visions of the future:
Jessica wants to be a Genetic Counselor (Genetic counseling is the process of advising individuals and families affected by or at risk of genetic disorders) and is interested in attending Ball State in Indiana. Biology is her favorite subject.
Breanna Villareal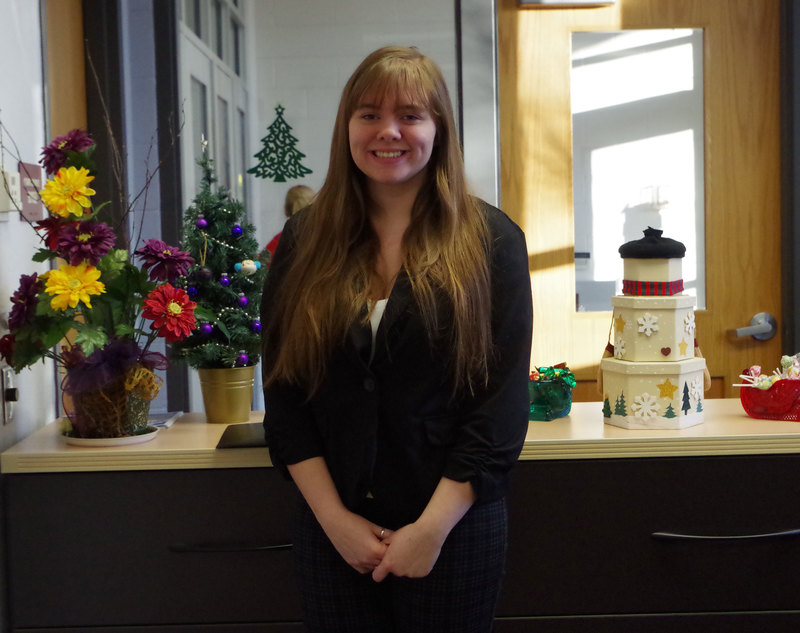 Breanna is interested in nursing and would like to study at Highland as it is close and she has friends that currently attend there. She has job shadowed at Freeport Hospital through Health Occupation Youth Apprenticeship (Hoya).

Haylea Bennett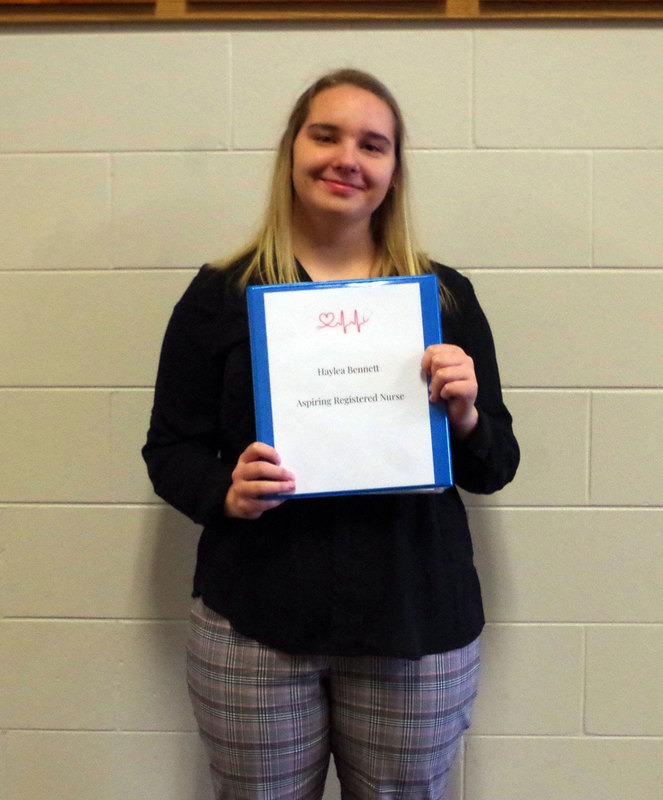 Haylea aspires to be a registered nurse and is currently attending Health Occupations through our Career-Tech program hosted at St. Johns in Freeport. You'll make a great nurse Haylea.
Jacob Boomer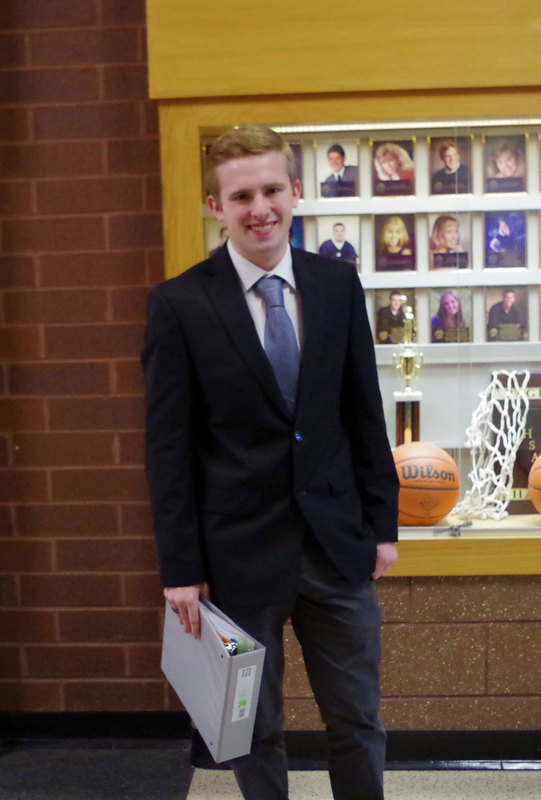 Jacob is currently undecided but would like to study criminal law. His father is a police officer and Jacob would like to follow in his foot-steps. He has been accepted at Carbondale but is waiting on scholarships before he makes his final decision. We hope to see you in Blue in the future Jacob!

Ellie Braun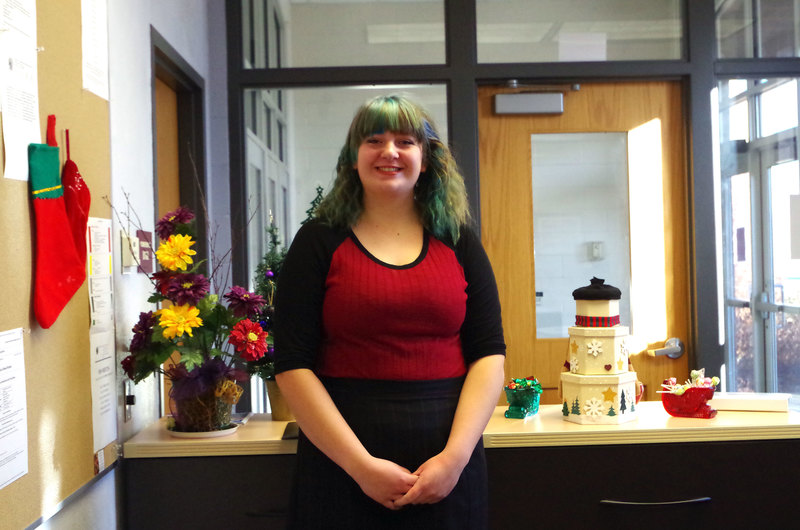 Ellie is interested in becoming an X-ray technician. She began to do research in this area after she was injured falling off a horse and thinks this is something she would enjoy pursuing after high school.
Austin Carlson & Sidney Malone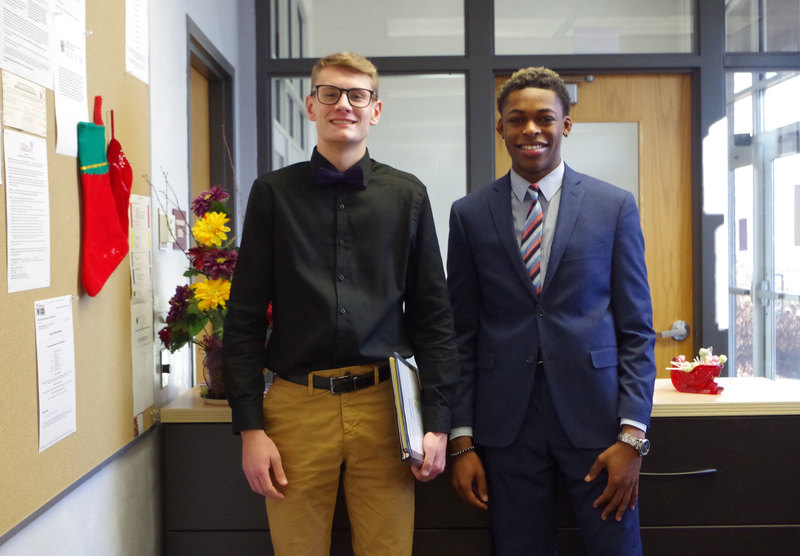 Austin Carlson (left)
Austin is considering becoming a sport psychologist. He is still undecided about where he wants to attend college but has been contacted by an East Coast college to play basketball. He is also very interested in Clarke University. Austin realizes that sports are advancing at a face pace and wants to be involved in a sports program to help support athletes mentally, emotionally, and physically.
Sidney Malone (right)
Sidney wants to become an athletic trainer or go into sports medicine. He is interested in the human body and physical fitness. This is Sidney's first year at Pecatonica. He enjoys watching basketball and intends to run track in the Spring in the 100 & 200 dashes, 4x100, 4x200 and long jump.
Kelton Gann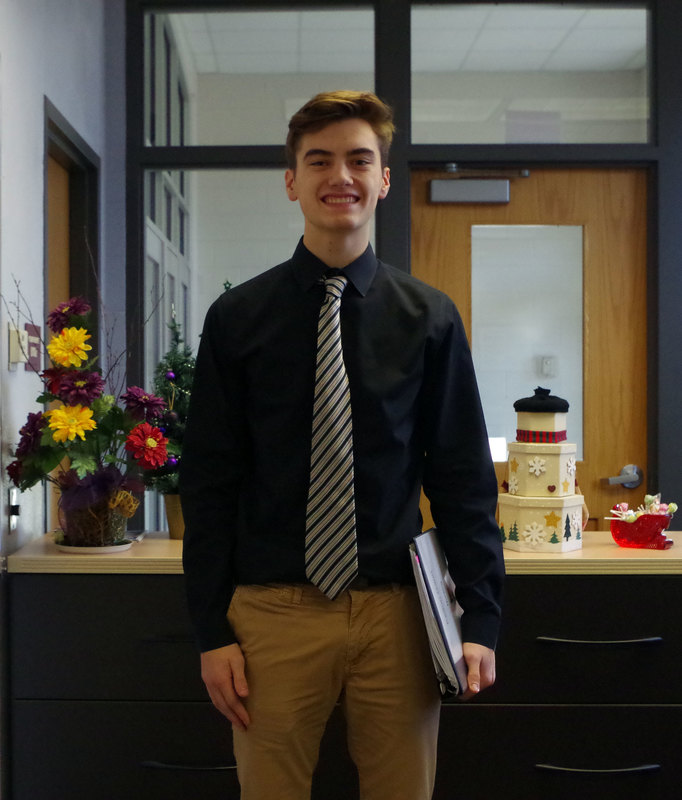 Kelton is an outstanding student athlete here at Pecatonica High School. He has already completed his (Certified Nurses Assistant) CNA through the HOYA2 (Health Occupation Youth Apprenticeship 2) program and currently works at Medina. Kelton's mother is a nurse at Mercy Health and he enjoyed job shadowing her and hopes to become a nurse one day himself. Kelton has a great support in his family and with his charismatic personality he will be a wonderful addition to any medical facility. Good luck Kelton!
Kaeli Greenberg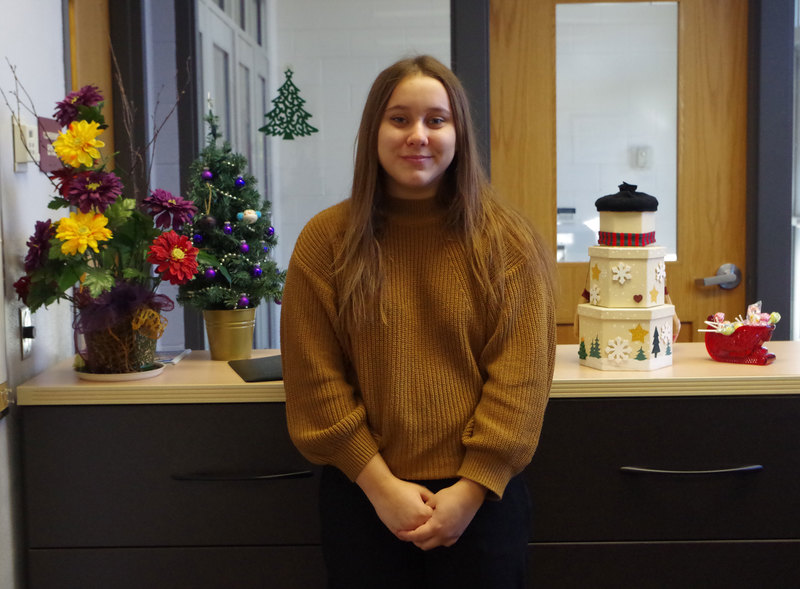 Kaeli is interested in becoming a vet tech. She attended a class at Highland through our Career-Tech program and loved working with the animals and caring for them. She owns a rambunctious 3 year yellow lab and has plans to attend Rock Valley Rock for a two year certificate.

Abby Ihus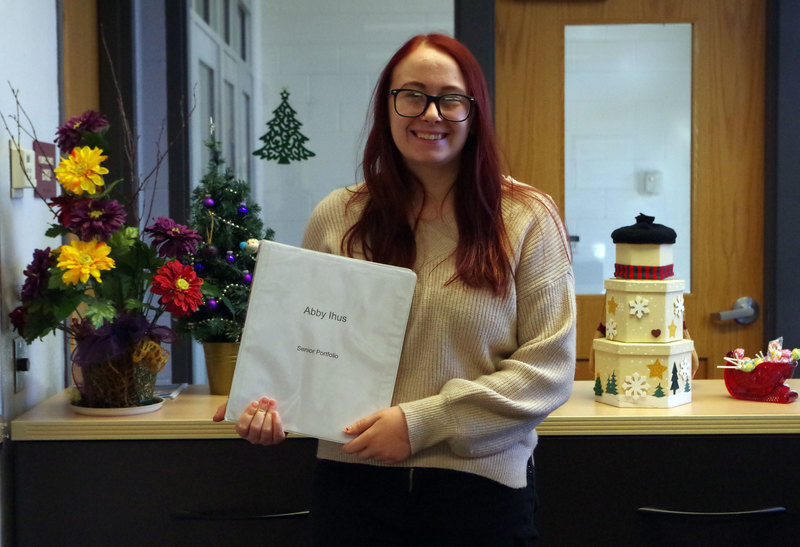 Abby has family in Tomahawk, Wisconsin, and loves that area. She would like to move there and become a daycare provider. She enjoys nurturing children and wants to provide a positive environment for them. She is taking early child classes through HOYA where she goes to Dakota three times a week to gain knowledge about working with children. Wishing you the best in your future Abby!

Brianna Lieber

Brianna is hoping to get into NIU College to become a surgical trauma nurse. Brianna has a calm, confident demeanor and this would suit her perfectly! It is comforting to know that students like Brianna are interested in the medical field and will be there to help us all one day.

Celsey Johnson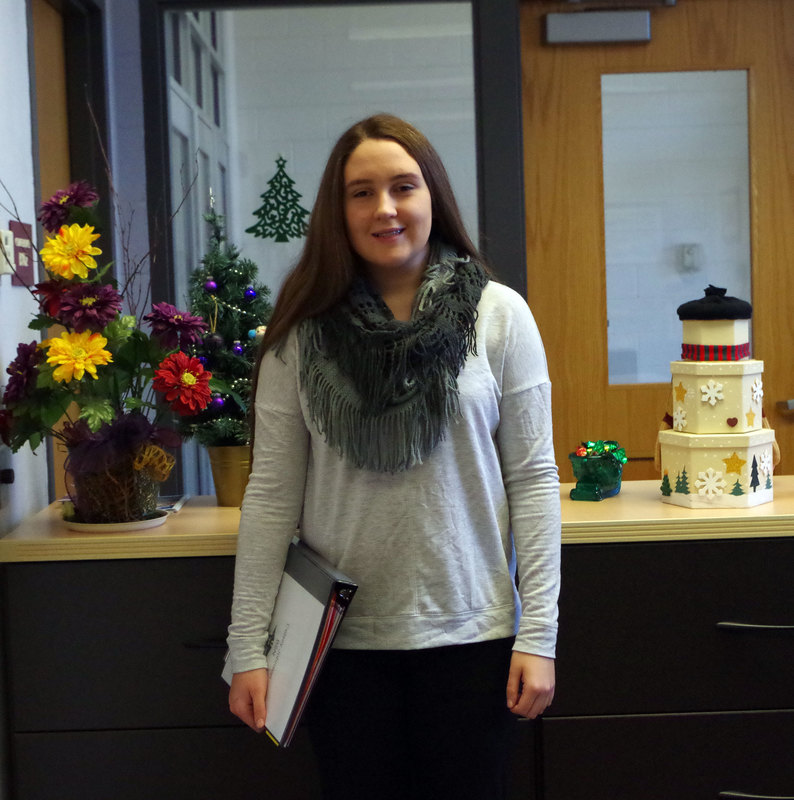 Celsey is very ambitious as she attends school, works at the ice cream shop and also works at Medina. She has received her CNA and intends to go into nursing alongside her many family members that are in the medical profession. She will enjoy playing softball her senior year in the Spring.
Hailey Baker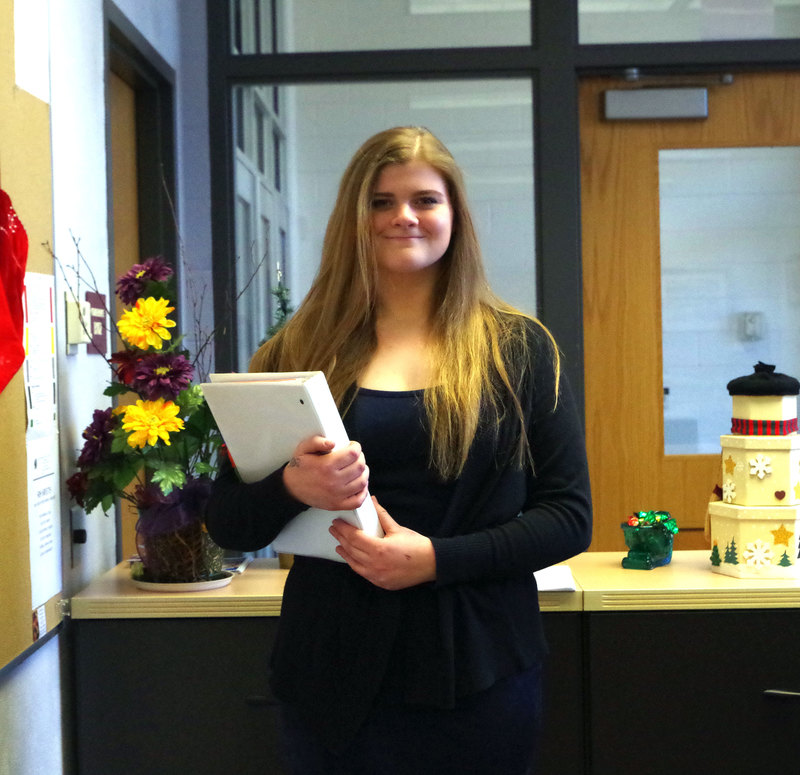 Senior, Hailey Baker, is a 'Student of Art' and aspires to become an Art Teacher. She plans to attend Highland College and hopes to continue her education at Western University. She is still deciding about which age group of students she intends to teach. Hailey's senior portfolio was very impressive and showcased her beautiful artwork including scenery murals she created for the high school's fall play, The Hobbit.
Sequoia Thompson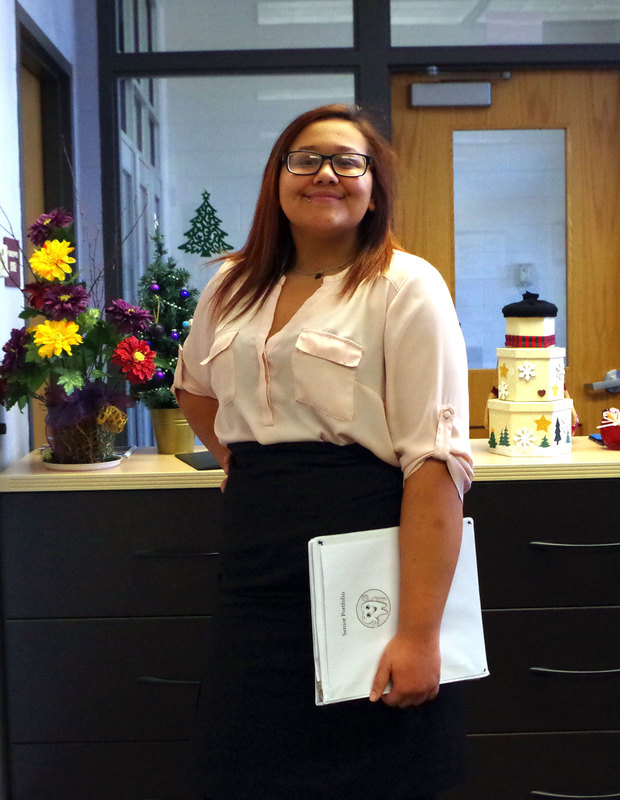 Sequoia's confidence really shown as she announced that she wanted to be a Dental Hygienist. She wants to change the stigma of going to the dentist and if anyone can make going to the dentist a positive experience, it will be Sequoia! Her smile was contagious as she dreamed out loud about traveling the world and then going to Rock Valley College to continue her education. Good Luck Sequoia!

Justin Wishard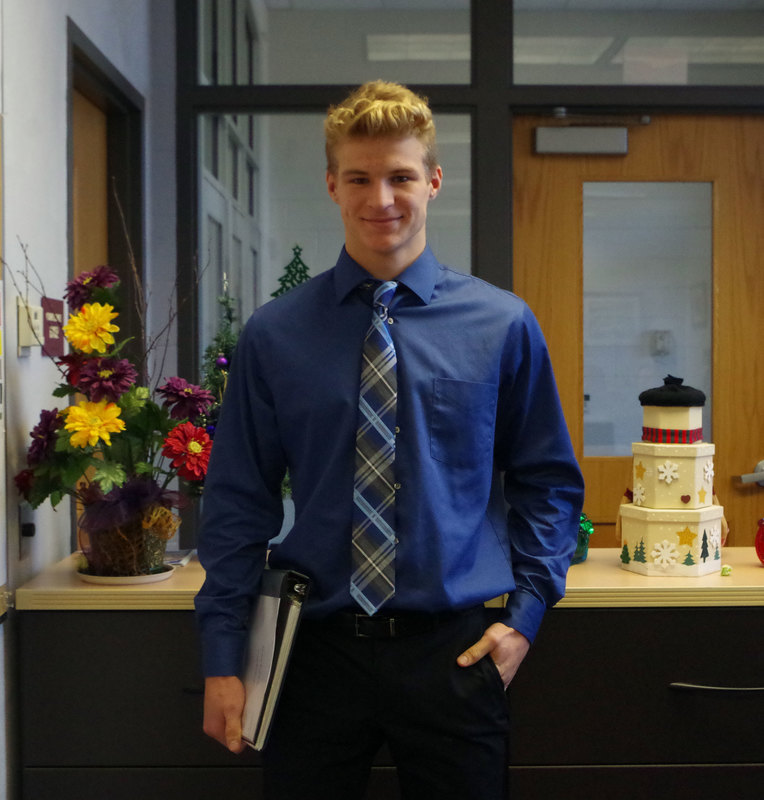 Justin is still deciding what path he will choose. He enjoys racing cars and is considering going to Rock Valley College. Ready, set...Good luck in your future!
Nadia Oswald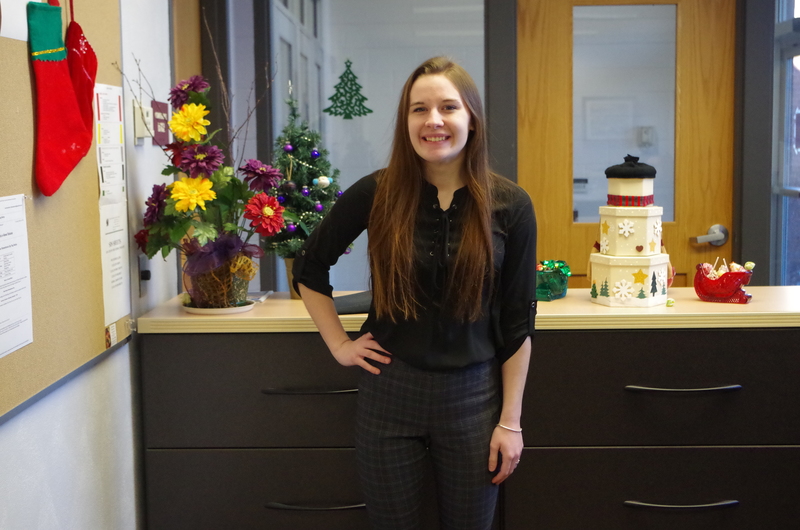 Nadia would like to go to Rock Valley to study nursing and perhaps work alongside her grandmother in the hospital where she has worked for over 60 years. She is open to experiencing different fields of nursing but really loves the pregnant moms and neonatal field. Nadia's kind and cheerful nature will make her an asset at any facility she ends up at!
Jack Phillips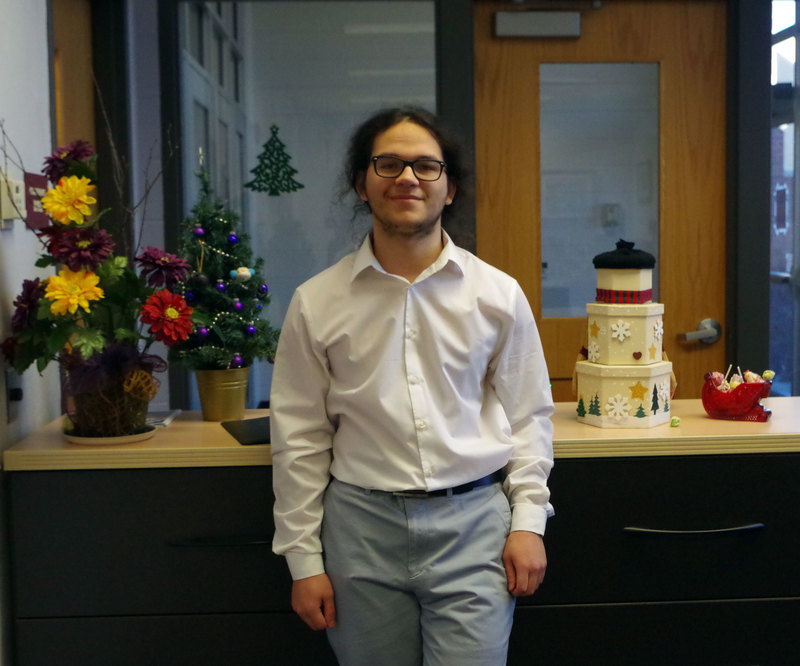 Jack went through HOYA his Junior year and is interested in working in a hospital as a nurse. He is undecided about what college he will attend at this time but is ready to begin his career.
Allen Sanders

Allen didn't hesitate to discuss his interest in becoming a welder. He is excited to go to a trade school for welding and presented some wonderful metal work in his portfolio. He is not a fan of collared shirts and ties, but agreed that looking his best for his senior interview was important to make a good impression. Best of luck Allen!!!

Jesse Topper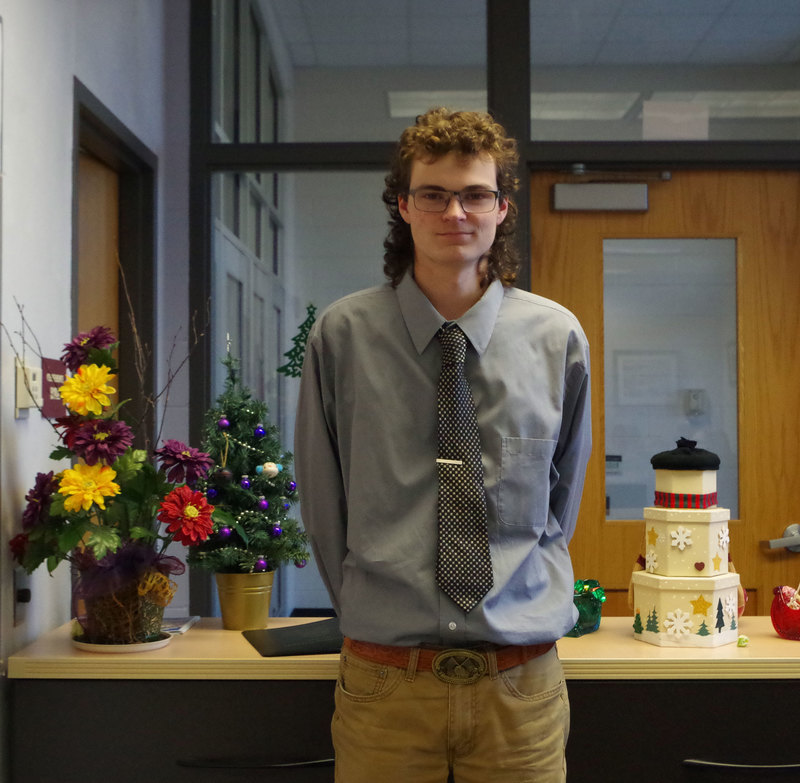 Tuesday was a big day for Jesse as not only did he have his senior interview, but he was receiving his Eagle Scout Award later that evening. Eagle Scout is the highest achievement or rank attainable in the Scouts BSA program of the Boy Scouts of America (BSA). Jesse was still undecided about his career path but having this extensive service project on his resume will definitely make him a stand out! Congratulations and Good Luck in your future Jesse!