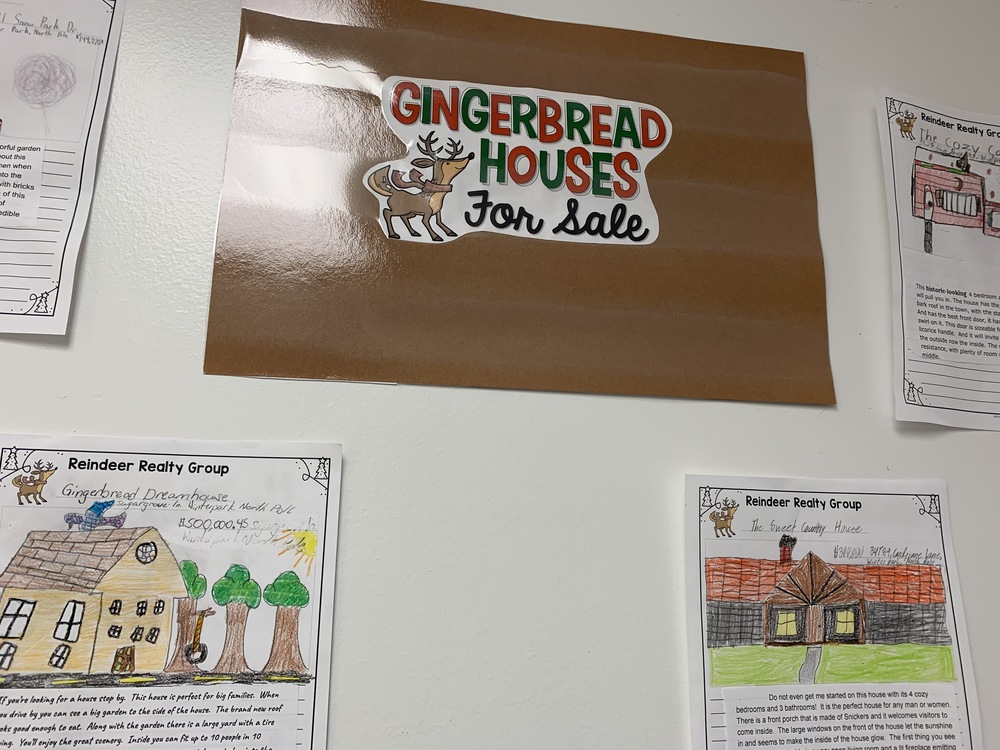 Reindeer Realty Group
Melanie Kerr
Friday, December 20, 2019
Mrs. Fowler's Reading and English classes did a gingerbread house project that started with writing a flyer about their house for sale. The students had to use positive detailed words in their ad to make their house sound the best! The houses range in price from $85,000 to well over a million dollars!

The culminating project was making their very own gingerbread house to take home.

Thank you for the photos Mrs. Fowler! What an Amazing Project!