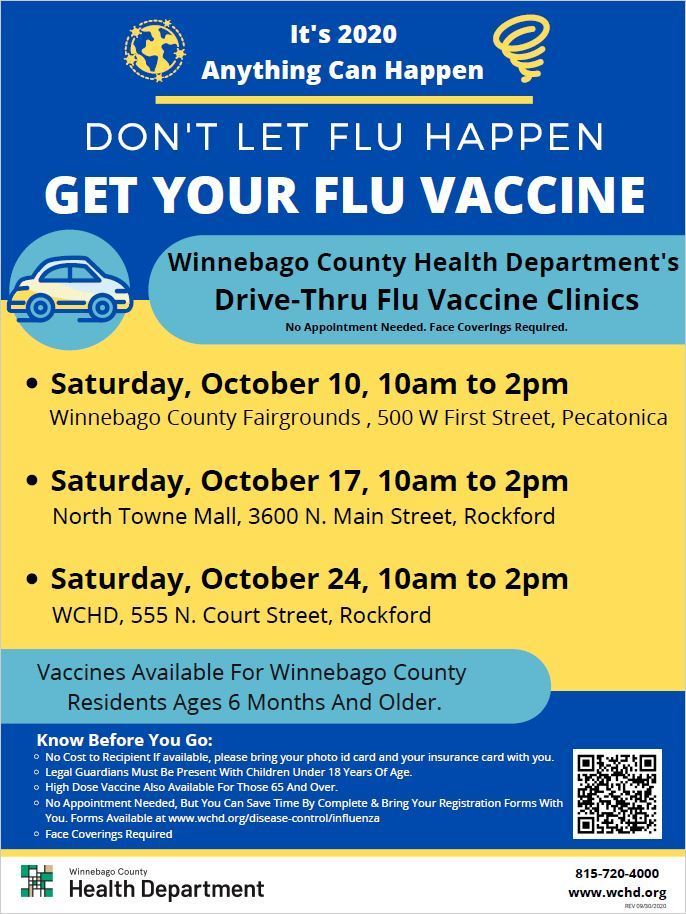 Drive-Thru Flu Vaccine
Pecatonica CUSD 321
Wednesday, October 07, 2020
The Winnebago County Health Department is hosting a "Drive Thru" Flu Clinic on Saturday, October 10 at the Winnebago County Fair Grounds in Pecatonica. This is a test of a model for the COVID vaccine when it becomes available.
We are in need of local community volunteers to assist in directing traffic and support functions. There are no specific requirements except a willingness to support the community. Training will be provided on site. Hours will be 9:00 am – 2:00 pm.
As an added bonus, volunteers can receive their flu shot if they have not been vaccinated. I have attached a flyer that can be shared with your families, teachers, and staff.
Interested individuals, groups can email:
Rebecca Lyons, Director of Public Health Emergency Preparedness – rlyons@wchd.org