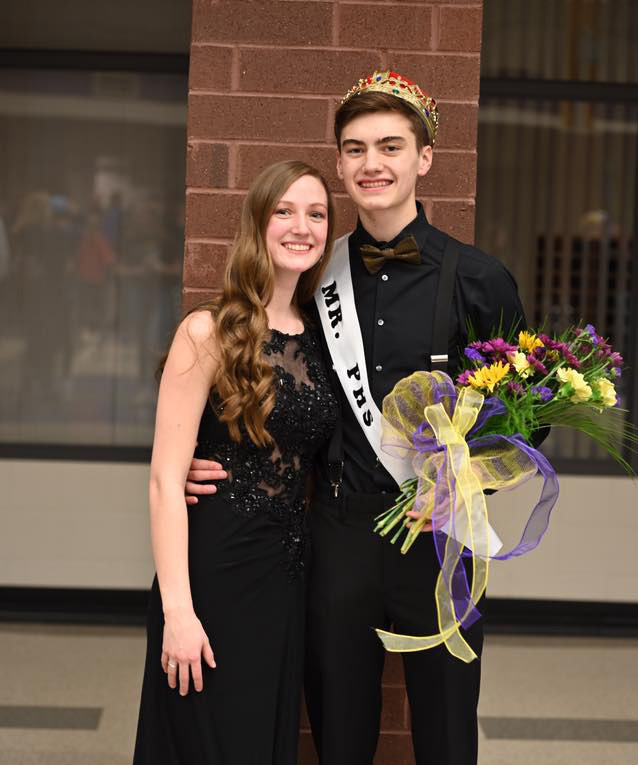 Mr. PHS 2019 Pageant
Melanie Kerr
Tuesday, February 26, 2019
Helping to make a difference in lives of children...Mr. PHS Pageant was held Saturday, February 23, 2019, and all proceeds benefit the Children's Miracle Network. Mr. PHS was organized and hosted by our lovely Libby Miller, Co-host Kameron Smith (Mr. PHS 2018) and the PHS Key Club sponsored by Michelle Johnson.
Awesome Contestants!!!
#1 Bryce Fitzanko (Fr)
#2 Hunter Hoffman (Fr)
#3 Ryan Salamon (Fr)
#4 Jacob Allison (Soph)
#5 Tre'von Burfield-Stifter (Soph)
#6 Gabe Howard (Soph)
#7 Kelton Gann (Jr.)
#8 Elijah Lictfuss (Jr.)
#9 Rocco Revella (Jr.)
#10 Harrison Beaves Lewis (Sr.)
#11 Thomas Herbig (Sr.)
#12 Dominick "the fire-breathing" Milam (Sr.)
Talent Time was a big hit! Make sure you LIKE The Pecatonica Fan's Club or the Pecatonica CUSD 321 Facebook page and watch the amazing talented young men and women and give it a LIKE.
Video Link: https://www.facebook.com/pg/Pe...
Award Winners
Best Dressed - Kelton Gann
Best Smile - Tre'von Burfield-Stifter
Best Answered Question: Gabe Howard
Best Couple Costume - Thomas Herbig & Renee Carr
Most Photogenic - Ryan Salamon
Best Talent: Elijah Lictfuss
Mr. PHS 2018 Kameron Smith
2nd Runner Up - Rocco Revella
1st Runner Up - Harrison Beaves Lewis
Your 2019 Mr. Pecatonica High School "Kelton Gann"
Over $4,000.00 was raised through donations and Dash for Cash! Great job everyone!
Thank you for your support!


Please send any photos to melaniekerr@pecschools.com -
Thank you Marde Gann for the Gallery Cover and News Cover photos.