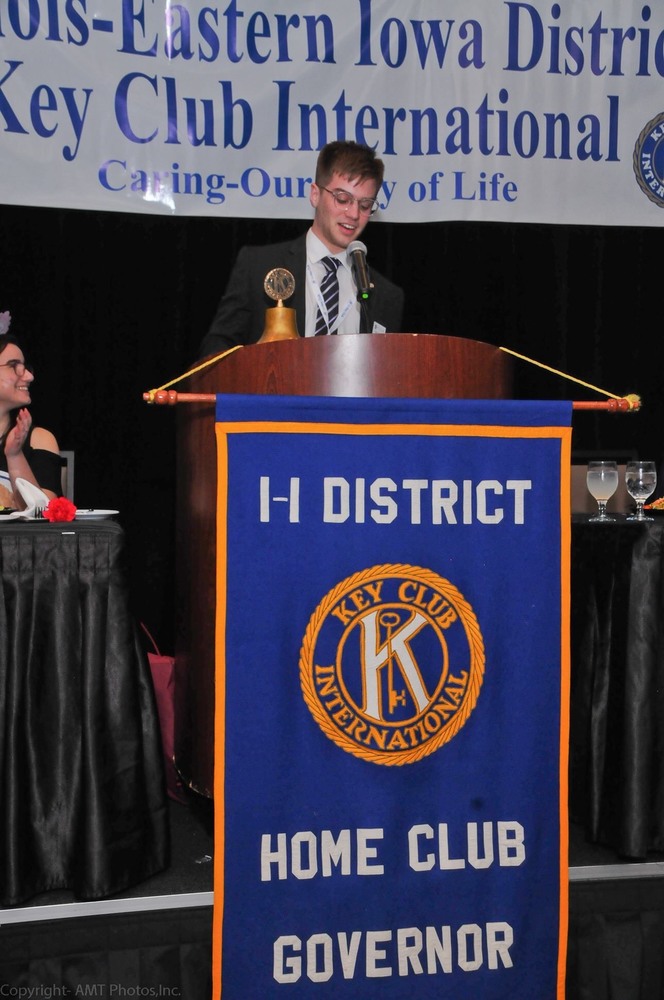 2019 Key Club Convention
Michelle Johnson
Friday, March 15, 2019
Mrs. Johnson (Key Club Adivsor) gave us re-cap from the Key Club Convention weekend ~Tyler Swanson, who was still in DC on Friday, arrived on Saturday morning and finished up his final weekend as District Governor. He had a wonderful term and it is clear that he will be missed. ~Kailee Huttenlocher ran for a district board position and was elected to be our 2019-2020 District Bulletin Editor! It was the only contested race the entire weekend, which meant she needed to be prepared for a fight. She campaigned so well! Her speeches and responses in caucus were so professional and confident. ~After auditioning on Friday night, Libby Miller and Katelynn Alexander were chosen to participate in the Saturday night talent show. They brought home a 3rd place trophy for their talent entry. ~Kailee, who was our Bulletin Editor at the club level this year, received a special award for an article she submitted to our district's publication back in November. ~Tyler Swanson was recognized as a Distinguished Senior.
All the members who went represented PHS so well. We have amazing students here. Thanks for all you do to support our members and our club!
🌠 Thank you Mrs. Johnson for all you do!!