The office is experiencing an intermittent outage of internet and phones. You may get a call that your child is absent. You may not, but we just didn't want to worry anyone if the automated call went out to families in a little bit.
Happy first day of school, PES families! Remember, PES dismisses today at 1:35 pm! We are so excited to see our K-4 students. Remember that EC/Pre-K students don't return until Wednesday!

Middle school open house is tonight 6pm to 7pm.

Graduated Senior Yearbooks are available during regular HS office hours (7:30am-3:30pm M-F) starting tomorrow! Extra books are available for $70 while supplies last. Others may pick up senior books with permission from the senior via text or email to the pick up person.

Just a reminder that the Pecatonica High School Extracurricular Meeting is tonight at 7:00 pm in the high school gym. At least one parent should attend along with the student.

The rschool today activity registration site is down this afternoon. We are being told it will be up in about an hour. If you cannot get in before practice begins, your athlete will be able to practice today. Please be sure they bring a copy of their physical if you have not turned one in already.

High School Golf Practice is canceled today due to weather. Practice will be tomorrow at 3:30,

Monday, August 8, is the official start of the 2022-2023 IHSA high school fall sports season. This is for Football, Volleyball, Cross Country, Boys Soccer, and Golf. Be sure you are registered on rschooltoday
https://pecatonicahs-ar.rschooltoday.com/home
Make sure an up to date physical is turned in. Be sure your sports participation fee AND school registration fees are paid. Can be paid on the district registration site or by check. DISTRICT POLICY REQUIRES ATHLETIC PARTICIPATION AND SCHOOL REGISTRATION FEES BE PAID TO START PRACTICE.

Dicks Sporting Goods is offering a 20 percent discount through a special IHSA coupon. Valid 8/5/22 - 8/8/22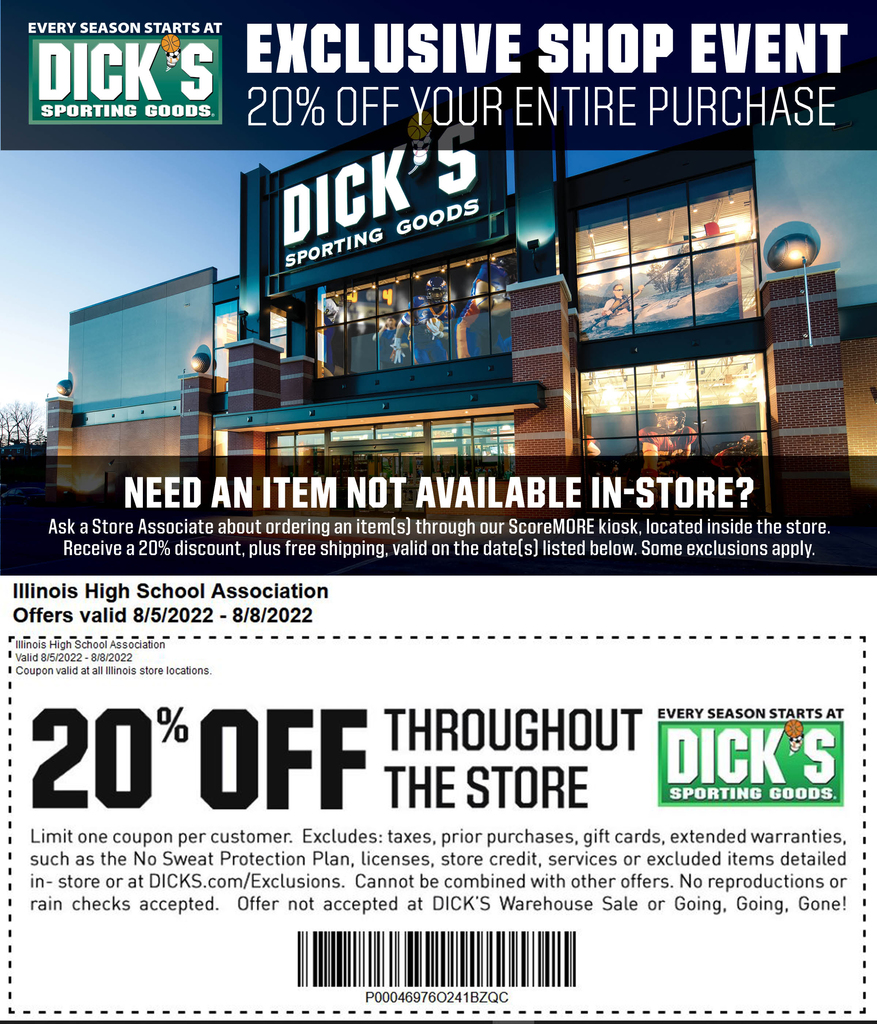 Immediate opening for a 6th grade Math teacher for the 22-23 school year. Please contact
timking@pecschools.com

Online Registration for 2022-2023 has begun. Please login to your
http://www.schoolinsight.com
account to begin the registration process. If the link above does not work on your device, please copy the address above and paste it into your web browser. The deadline for registration is August 8th, 2022and the deadline for payment of fees is August 24th, 2022. If you would like to pay by cash or check the school offices will be open starting August 11th, 2022. If you have any difficulties with the registration process please contact the support department via email at
support@pecschools.com
or call 815-283-4100. Hours: Monday-Friday 7:30-4:00.

Sports Field Maintenance Pecatonica High School has a part time, seasonal opening for someone to maintain the athletic fields. Duties would include upkeep on the fields and preparing the fields for games. Hourly wage based on experience. Anyone interested should contact High School Activities Director Kevin Kunkel.
kevinkunkel@pecschools.com

Pecatonica High School is looking for a boys/girls golf coach for the upcoming fall season. Anyone interested can contact high school activities director, Kevin Kunkel, at
kevinkunkel@pecschools.com
for more information.
PEC #321: Online School Registration will open on Tuesday, July 19th starting at 4:00 PM. The link to register will be on the school website. Hope everyone is having a great summer!!
PEC #321: Pecatonica HS will be hosting a Tri-County Law Enforcement/School Resource Officer Training on Friday, July 15th starting at 8:00 AM. There will be several law enforcement vehicles parked at the high school so please do not be alarmed as it is a training exercise only. Thanks.

Special Early Pick-up Date! High School Yearbooks are available for pickup Mon-Thurs, July 11-14 from 8am to 12pm. BAND room - Door N ONLY!!! Regular pick-up times are during school hours starting Aug 22, M-F, 7:30-3:30 in the HS office.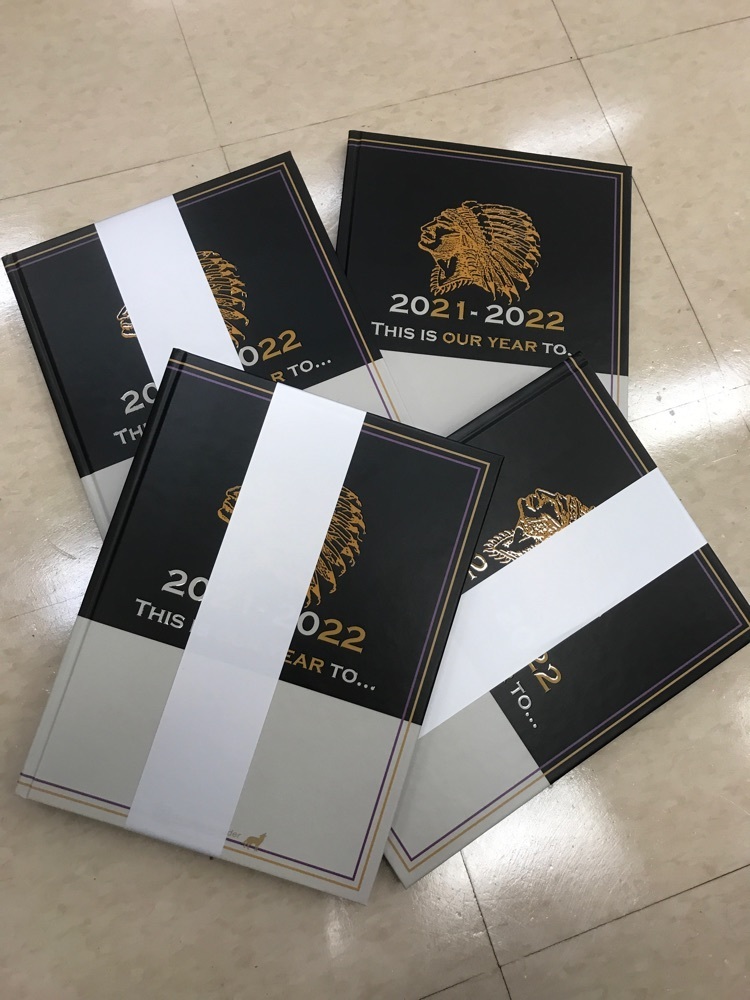 Pecatonica Community Middle School has an opening for a Social Studies teacher. Please email
timking@pecschools.com

Pecatonica Community Middle School has an immediate openings for a Special Education teacher and an ELA teacher. Please contact
timking@pecschools.com